A helping hand from VRA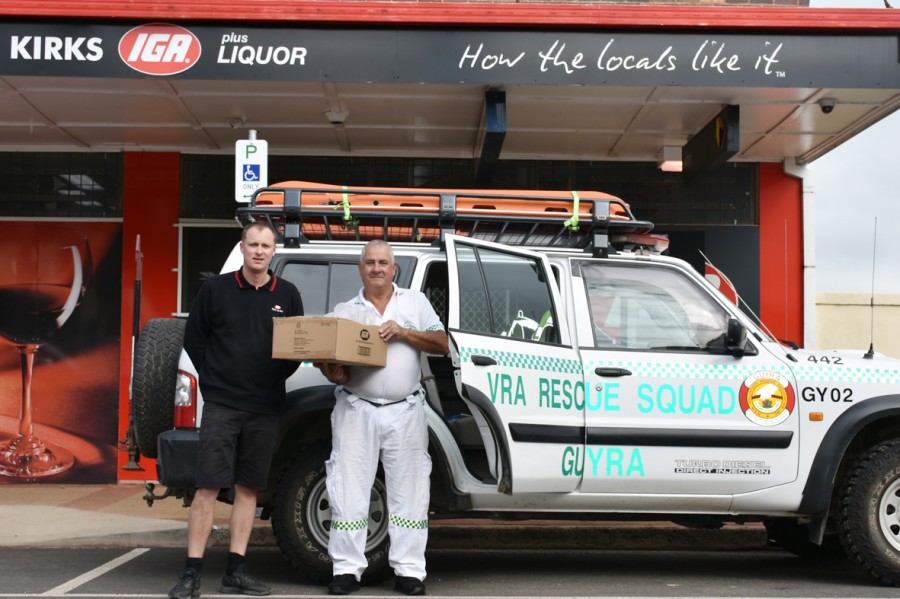 31st Mar 2020
Janelle Stewart
The Guyra VRA have stepped up as restrictions tighten due to the COVID-19 virus. They are now working with the IGA and SPAR supermarkets in Guyra to deliver groceries and necessary household goods to members of the community whom are in mandatory or self-initiated isolation in their homes.
To take advantage of their services you can phone your order through to the supermarket. You will be required to provide payment over the phone and the vendor will package your supplies and contact the VRA. This delivery service will be provided free of charge and purchased items will be left at your front door.
Wayne Mendes from the VRA said that they saw there was a need to assist members of the community.
"Our members were aware that some people have been struggling, particularly the elderly who were becoming isolated and finding it hard to get out to do their shopping," Wayne said.
"We saw this is a great opportunity to not only help out, but also to promote the squad and the work they do in the community," he said. "This is what we do, give a helping hand anytime, anywhere."
Kirks IGA Manager Harry Kirk has welcomed the initiative which will free up his staff who are working under great pressure at the moment.
"Increased demand and panic buying over recent weeks has meant that our staff have been taking on an increased workload and they are starting to get fatigued," Harry said.
"It has been a continued battle just to keep the shelves full and they have been run off their feet struggling to make their regular deliveries so this is a great relief."
"This is great effort from the VRA to ensure people can stay at home, and it really helps us out as well. They are a great organisation who do a great job in the community so anyone who like to get involved I would encourage them to do so because they need our support."
Deliveries will not include takeaway food. Community service undertaken by the group includes attending accidents, assisting at community events, and animal rescues.
Last year they opened up their shed to rural residents who needed somewhere to wash their clothes during the drought.
If you want to find out more about joining the VRA just speak to one of the team. New members can join with a three-month trial period and training is provided.