Country Press NSW meets with State Government over advertising situation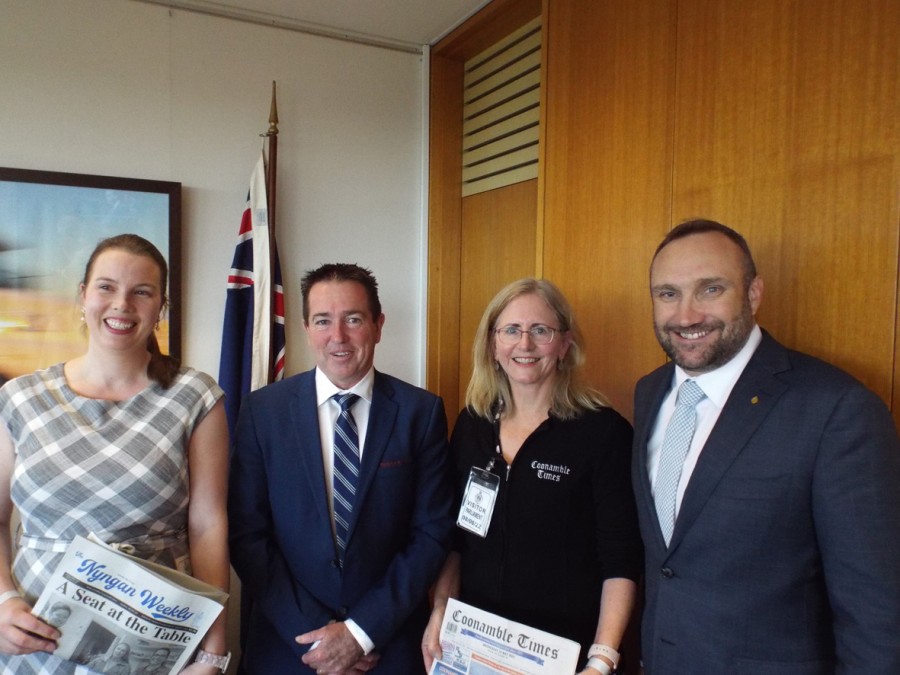 14th Jun 2022
Country Press NSW has met with NSW Government representatives to address the challenge caused by diminished official advertising, which is adversely affecting the regional independent newspaper industry.
A delegation of Country Press NSW executives met with Deputy Premier Paul Toole MP and numerous Government Ministers in Sydney on Wednesday, June 8th, to discuss ways of reversing what member newspapers have identified as a long-term contraction in advertising by government departments.
Country Press NSW, which represents the largest group of independent NSW newspapers still in print (including the Guyra Gazette), is looking to ensure the future viability of the industry after years of Covid-19 related turmoil.
CP NSW President Lucie Peart said the meetings with the NSW Government were constructive and very positive.
"The talks were frank and honest, we were able to discuss our concerns with different levels of the NSW Government and there is a mutual commitment there to work on building a relationship," Mrs Peart said.
She said while businesses have continued to support their local independent newspaper during the recent difficult trading years, and readers have stayed loyal, the role of government advertising was still a vital part.
"But this issue is not just about regular advertising dropping off," Mrs Peart stressed.
"We believe that some government departments are not getting their information through to local areas in the country, so people are not being adequately informed. By working together there can be a much better outcome for important government messaging," she said.
Going forward, more meetings and negotiations between Country Press NSW and the NSW Government are expected.
Country Press NSW, the oldest continuous press organisation in Australia, celebrates its 122nd anniversary this year.