$78,794 lighting upgrade for Guyra tennis club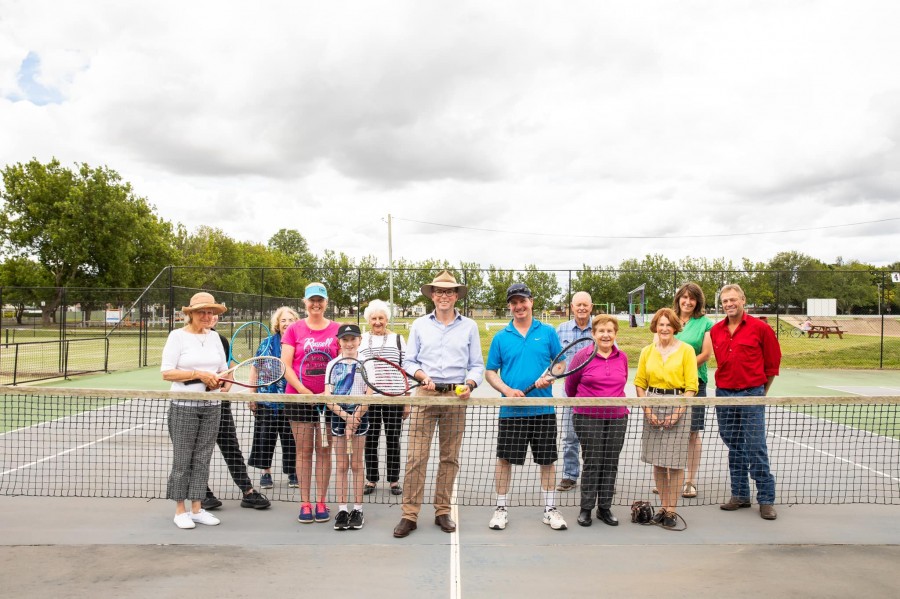 08th Feb 2022
The Guyra Tennis Club they are about to power up, thanks to a $78,794 State Government grant to improve lighting on the courts and around the clubhouse. With most people only able to play tennis in the evening after work, Guyra Tennis Club's limited court lighting means match play is somewhat restricted.
With a focus on improving safety and increasing female participation at the club, this grant will allow the installation of new LED lights on all tennis courts at the facility.
Currently, women mainly play social tennis on a Thursday morning, however with improved nigh playing conditions the club hopes to be able to get the numbers to establish a women's evening competition.
Additionally new security lighting will be added around the clubhouse and in the toilets assisting to make the facility safe and more secure after hours.
For Guyra's up-and-coming juniors who can't get to Monday afternoon training sessions with the pro, these changes will allow night coaching and squad training. This will remove the need to travel to Armidale for sessions and night competitions.
Coupled with the fact the new LED lights are cheaper to run, these modest improvements will definitely improve the club's viability by encouraging new players and giving the community greater flexibility on when they can have a hit.