Ready to step into the spotlight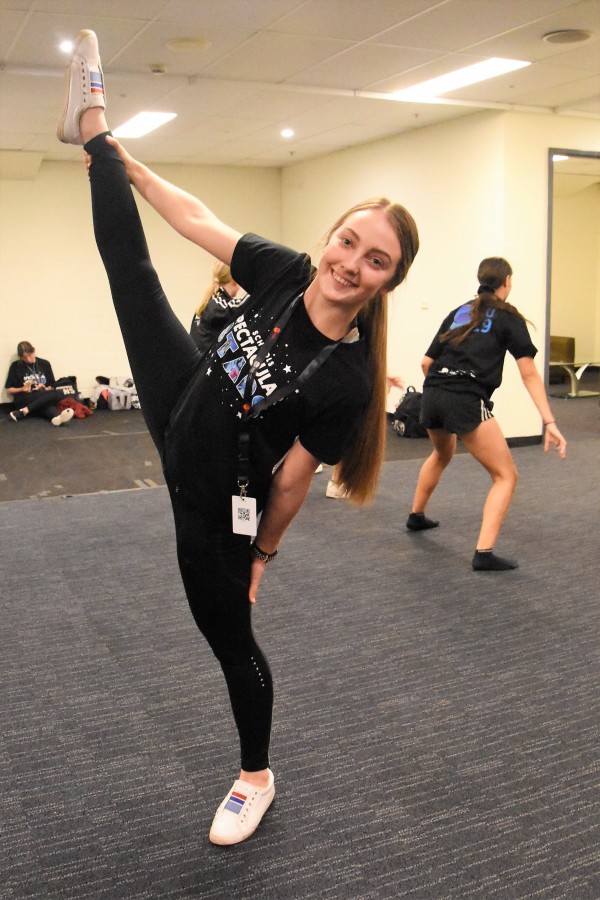 30th Oct 2019
With her HSC behind her, Guyra Central School student
Savannah Roberts this week joined other performers in a massed dance rehearsal for the 2019 Schools Spectacular.
Schools Spectacular has been hailed as the largest amateur variety act in the world and Savannah is one of this year's Featured Artists. Savannah is hoping to make a future in dance, having already received offers for full-time dance studies in Brisbane and Sydney next year.
The first 2019 Schools Spectacular rehearsal was held on Monday, with performers from across New England and North West now fully focussed on the countdown to show week.
Schools Spectacular brings together a galaxy of talent includes 40 Featured Performers, an incredible 100-piece symphony orchestra, stage band, 2,700-voice choir, 2,300 amazing dancers, the D'Arts Ensemble disability program, the Aboriginal Dance Company, puppets and an indispensable behind-the-scenes team.
For the first time in the show's 36-year history dozens of regional and rural schools took advantage of the opportunity to link in with more than a thousand performers who flocked to Qudos Bank Arena for the first massed dance rehearsal.
Together the online performers and the dancers on the arena stage went through the paces of the iconic finale widely recognised as the jewel in the crown of the Schools Spectacular.
Co-Executive Producer, Rosemary Davis was delighted by the how well the rehearsal came together.
"It was the best ever," Ms Davis said.
With the four Schools Spectacular shows locked in to Qudos Bank Arena at Sydney's Olympic Park on Friday, 22 (11am, 7.30pm) and Saturday, 23 (1pm, 7.30pm) November, the showtime adrenalin is starting to build.