Regional finals for Youth of the Year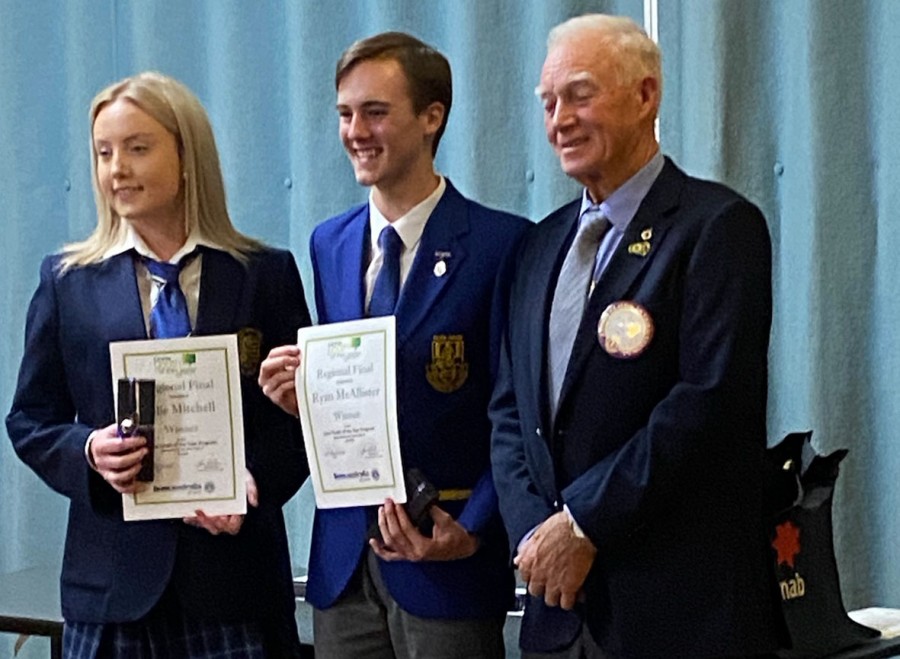 15th Mar 2022
On Saturday March 12th, the Guyra Lions Club hosted the Region 4 Youth of the Year final. This year there were only two contestants with Ryan McAllister from Glen Innes High School joining Ellie Mitchell representing Guyra Central School to face the judges.
Youth of the Year organiser Jim Betts said it was unfortunate that more clubs in the region did not participate this year, however the candidates presented themselves well. Judging duties were undertaken by locals Leanne Sweeney, Alan StClair and Wal Chapman.
The interviews were performed prior to the dinner,
followed by impromptu questions before the meal and the five minute prepared speeches by the candidates after the dinner.
After due deliberation the judges gave their results, a close contest. The public speaking section went to Ryan McAllister, also was the overall winner. Ryan now progresses on to the District final to be held in Gunnedah on March 26th. Guyra Lions Club wishes him well at the next level of the competition.