Preschool marks NAIDOC Week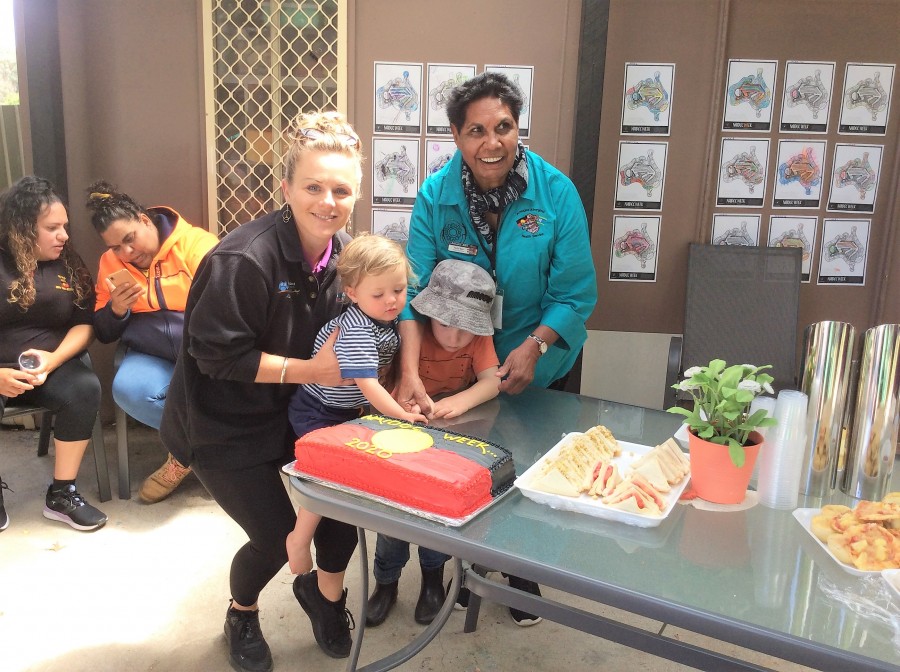 17th Nov 2020
On Wednesday November 11th the Guyra Preschool and Long Day Care Centre held a COVID-19 safe NAIDOC morning tea. The service welcomed several Aboriginal ladies from the local community who enjoyed quality time with the children and educators.
Celebrations included morning tea, creative arts and crafts creations, and story time with Nellie Blair reading "How the frog found her home". The ladies also picked a winner of the children's NAIDOC template colouring in competition.
Preschool Nominated Supervisor Amanda Campbell said that NAIDOC celebrations are an important and valued activity which the service engages in.
"Every year we seek to engage more deeply with the Aboriginal community and learn about valued Indigenous traditions, pastimes and cultures," Amanda said.
"The importance of celebrating Indigenous people ensures all children are exposed to, and engage in, a variety of cultural experiences, ways of life and develop inclusive natures."
This year's NAIDOC theme 'Always Was, Always Will Be' acknowledges that hundreds of Nations and Indigenous cultures covered this continent. It's about seeing, hearing and learning the First Nations' 65,000+ year history of this country - which is Australian history. For Australians to celebrate that Indigenous people have the oldest continuing culture on the planet and to recognise that Indigenous sovereignty was never ended.