Lions Christmas Cakes now for sale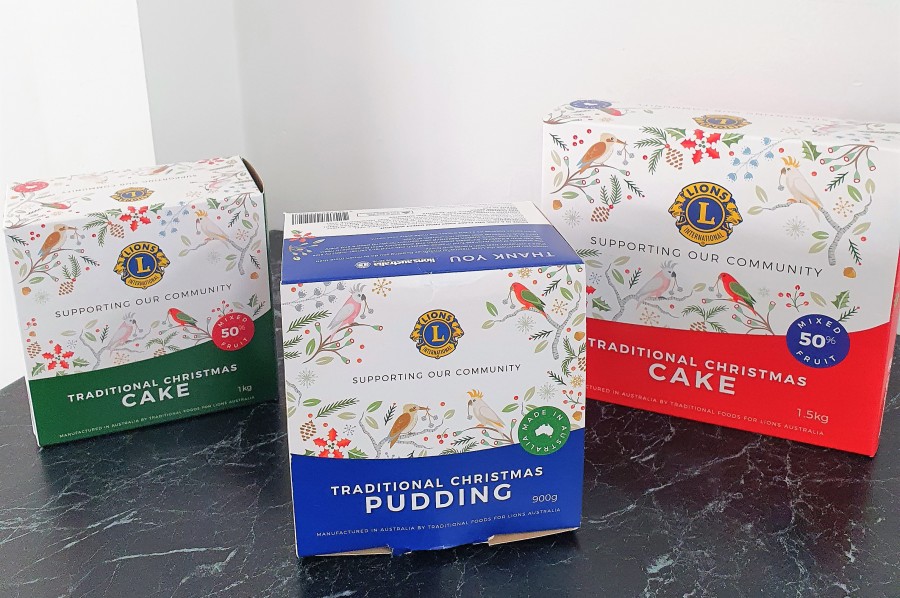 15th Nov 2022
The Lions Club of Guyra are now selling the ever popular Christmas Cakes and Puddings. The Christmas Cake program has been a major fund raising project of Lions Australia since 1965.
This year the cakes are available in Guyra at CT Electric, Dasha's Hardware, Campbell's Butchery, Juniels Café and GALA. You can also get the cakes from members of the Lions Club.
The Christmas Cake comes in two sizes with the 1.5kg cake retailing for $19 and the 1kg cake selling for $15. The Christmas Pudding also retails for $15.
Local Cafes are also selling individual 80g serves of the Christmas Cake so you can enjoy them with your coffee.
The proceeds from this project are donated back into the community on many great causes which are supported by Lions Clubs. You can rest assured that should you purchase a product from this program the proceeds generated will be put to good use.