Sporting program rolls out at St Mary's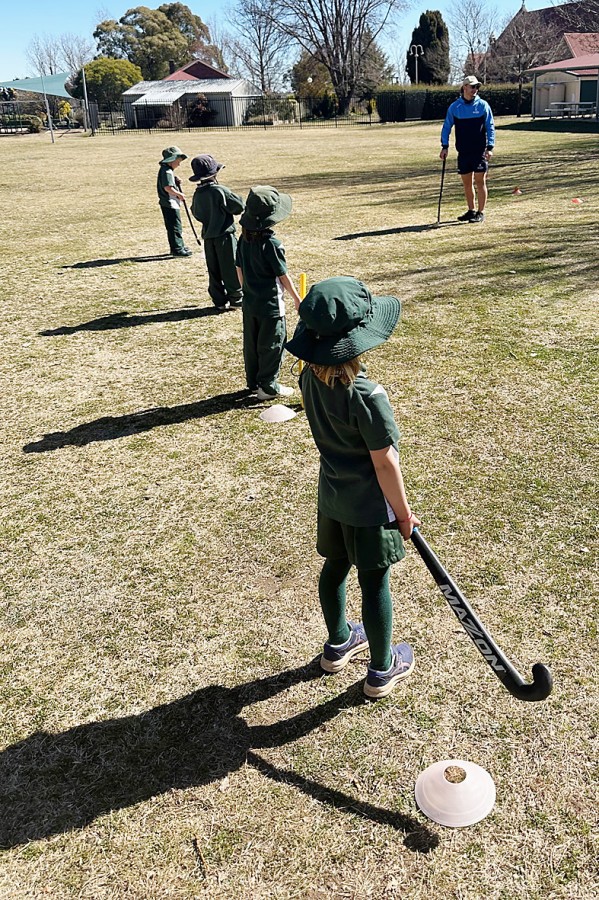 15th Aug 2023
During Term 3, St Mary's students from K-6 will be participating in a hockey program during Sport lessons. The school was lucky enough to receive a sporting schools grant to offer a coach delivered sporting program for our students for Sport lessons.
This term students will be learning about Hockey in a five week program delivered by the regional Hockey NSW coach Jake McCann.
During this program the students will be learning about how to pass, dribble and control the ball using a hockey stick and develop skills to promote accuracy in their shot selection. The first week of classes in the Hockey Program was wonderful and students enjoyed getting to try out a popular winter team sport.