Celebrating 100 years of Vinnies Shops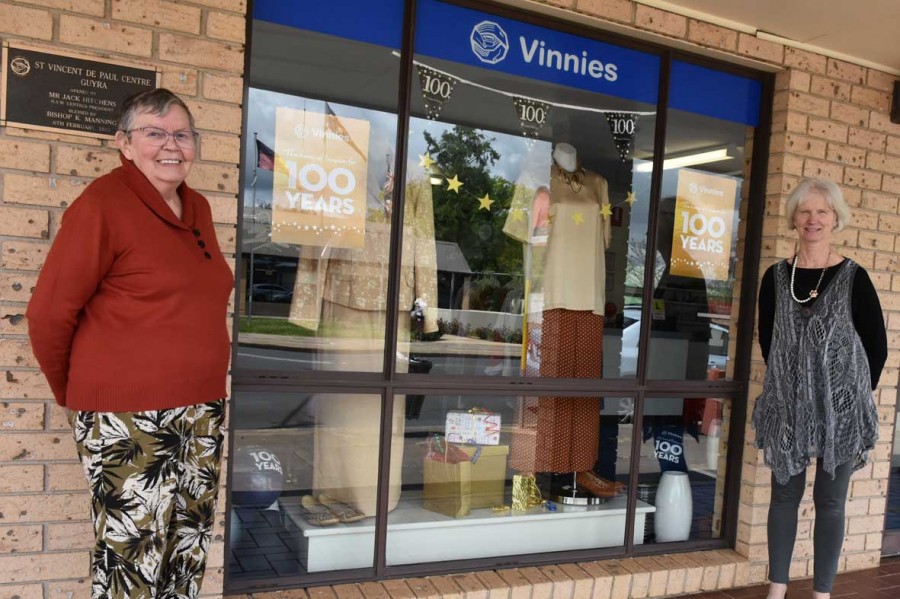 25th Oct 2022
Two weeks of celebrations have been organised across NSW to recognise a century of Vinnies Shops raising money for members and services since 1922.
In early 1922, a group of volunteers turned a paddock shed in Newtown, Sydney into the first Vinnies Shop, known as the 'St Vincent de Paul Waste Collection Depot'.
The depot was capable of holding quantities of refuse articles that earned money for the Society's good work through receiving and re-selling pre-loved goods.
From humble beginnings with a horse and cart to motor lorries, support through depressions and war, fast forward to 2021 there are now more than 220 stores across NSW.
The St Vincent de Paul Society (Vinnies) provides services and programs for people across Australia, helping those experiencing or at risk of homelessness, providing crisis accommodation for people experiencing domestic or family violence, and assisting with health, addiction and financial issues, to name a few.
Vinnies Shops both connect people to the members and enable the members to go out into hundreds of communities throughout the state and offer help to those in need.
The Guyra Vinnies was established in the late 1980s, initially located in two small rooms in Ollera St, before moving to Bradley St in premises adjacent to Harman's Dry Cleaners (old Co-op building). They moved to a new purpose built store in January 1993 and the new building was officially opened in February 1993, with Gay Hammond as manager.
The Vinnies Shop in Guyra joined the statewide 100 year celebrations decorating its windows and will hold a morning tea for volunteers on Wednesday October 26th.
Vinnies is always needing volunteers, which gives people a chance to give back to the community, share skills, develop new ones and make new friends.