OAM for Aileen MacDonald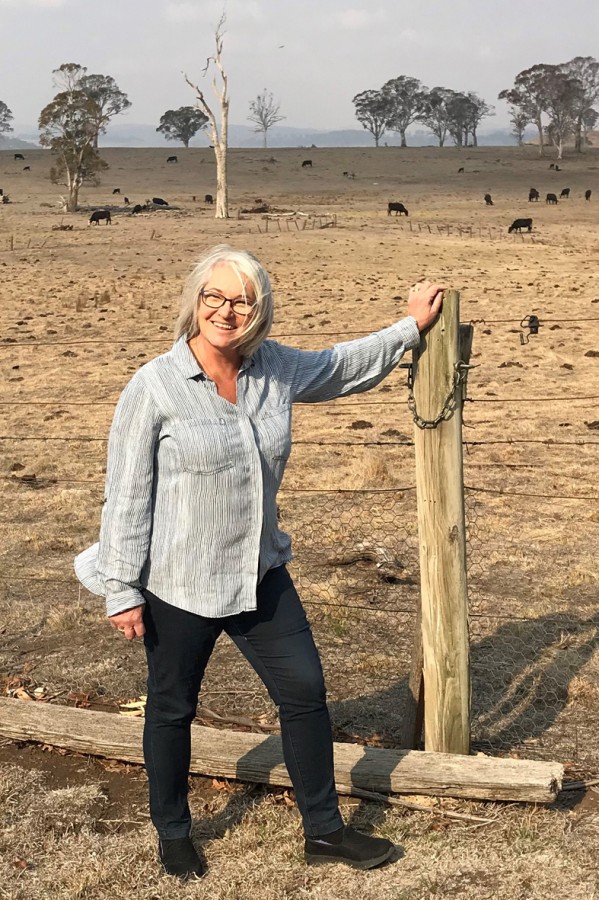 08th Jun 2020
Janelle Stewart
Guyra's Aileen MacDonald was among 933 Australians named on the Queen's Birthday 2020 Honours List, which was announced by the Governor-General last night. She receives the Medal of the Order of Australia (OAM), for service to the Guyra community.
Aileen said that she has mixed emotions about the honour and is humbled, surprised, and excited at the same time. She said it has taken a while to get her head around it because she always thought that this type of award was 'something other people get'.
Aileen has a long track record of community service which began when she first moved to Guyra in 1989 with husband Scot to run their newly acquired business Guyra Rural Services.
"When we first moved to Guyra I didn't know a soul and I got involved with the preschool as a way of getting to know people," Aileen said. "I soon found that you can't just turn up, and if you want things to change you have to get involved, which I did.
"I was proud to be actively involved by serving on the management committee in a number of different roles and even back then we were always looking for funding and wanting a purpose-built preschool for Guyra," she said. "I was ecstatic to see only a couple of weeks ago that Guyra will finally get a stand-alone centre which was really the icing on the cake and a tribute to a lot of people over the years getting together and persevering."
Aileen moved on to become involved in the P & F at St Marys and later became active in Rotary serving as President of the Guyra Club and also taking on the District 9650 Secretary's position. She remains an active member of the Chamber of Commerce, having served in multiple positions and working as part of a team to push for upgrades such as the Malpas Dam Pipeline and CBD Upgrade.
"Once again seeing the pipeline completed is the icing on the cake for all those who have worked to see things happen for our town," she said. "These things don't just happen, often it takes years and lots of knocking on doors and letter writing to make them a reality."
Further afield she is actively involved in the Liberal Party of Australia and is currently the Country and Regional Vice-President of the NSW Liberal Party, where she sees her role as making sure the country voice and rural concerns are heard. She also served as Chair of the Regional Growth Advisory Committee for Armidale Regional Council from 2016 to 2017, and currently chairs the Renew Armidale Committee.
Despite juggling so many different roles she has recently added the CWA to the organisations she is actively involved in. In 2019 she was named as Guyra's Citizen of the Year, and can now add OAM to her name.
"I have only done this with the support of so many other people and also the support of my husband Scot, - I couldn't do what I do without his support."
Anyone can nominate any Australian for an award in the Order of Australia. If you know someone worthy, nominate them now at www.gg.gov.au.