Life Membership for Dorothy Lockyer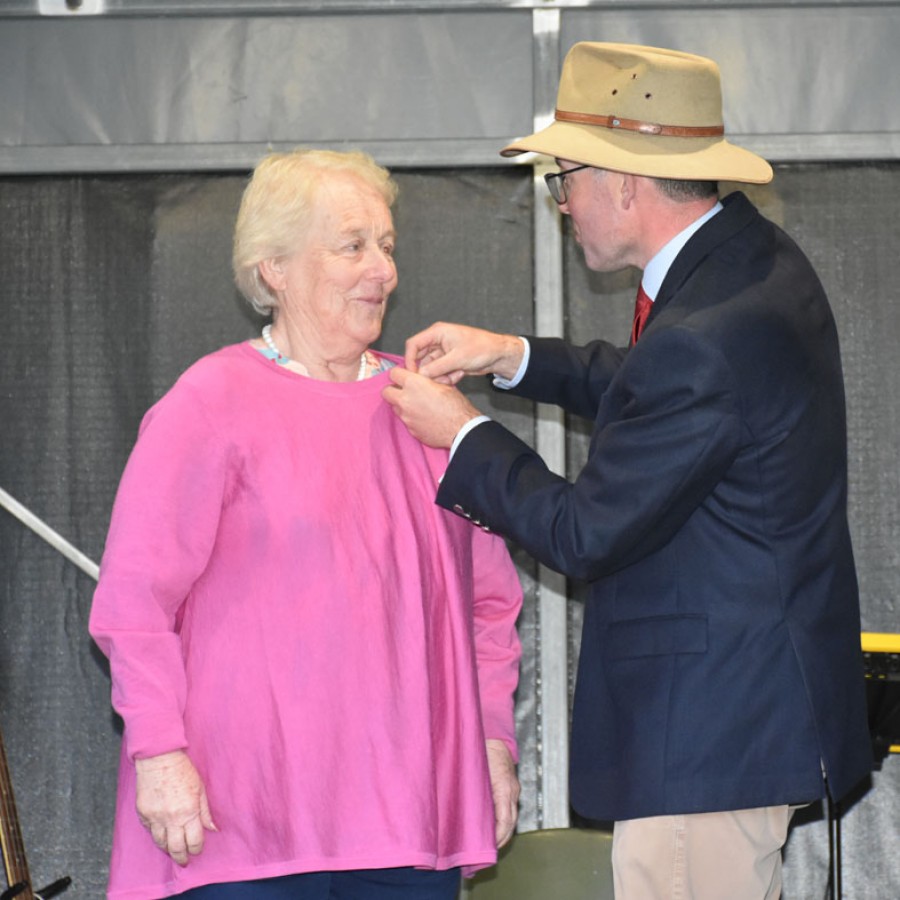 24th Feb 2021
A presentation of Life Membership was made to long serving committee member, Dorothy Lockyer at this year's Guyra Show. President Richard Post said that no-one could be more deserving of the honour and that the Show would not be what it is without her.
"The Guyra Show is in Dorothy's blood - she is a third generation committee member who has been involved since she was a little girl. Her grandfather was a committee member, her parents were heavily involved in the Show and it's become a clear family tradition for Dorothy, her brothers Dave and Steve and sister Heather.
"She has exhibited over many, many years in the pavilion and it's in no small way that our Farm Waste to Art category is what it is today due to her efforts and support. She was also instrumental in bringing the Governor-General to the Show five years ago."
Member for Northern Tablelands Adam Marshall presented Dorothy with her life member's badge, with flowers presented by Guyra's joint Citizen of the Year Noreen Williams.
"It is quite an honour to accept life membership," Dorothy said. "As Richard said, the show is in my blood. I'm not sure when I first came to the Show and I presume it was in a pram.
"My job is made very, very easy by the wonderful team I have that support me, so thank you all very much.