What's happening at the Guyra Neighbourhood Centre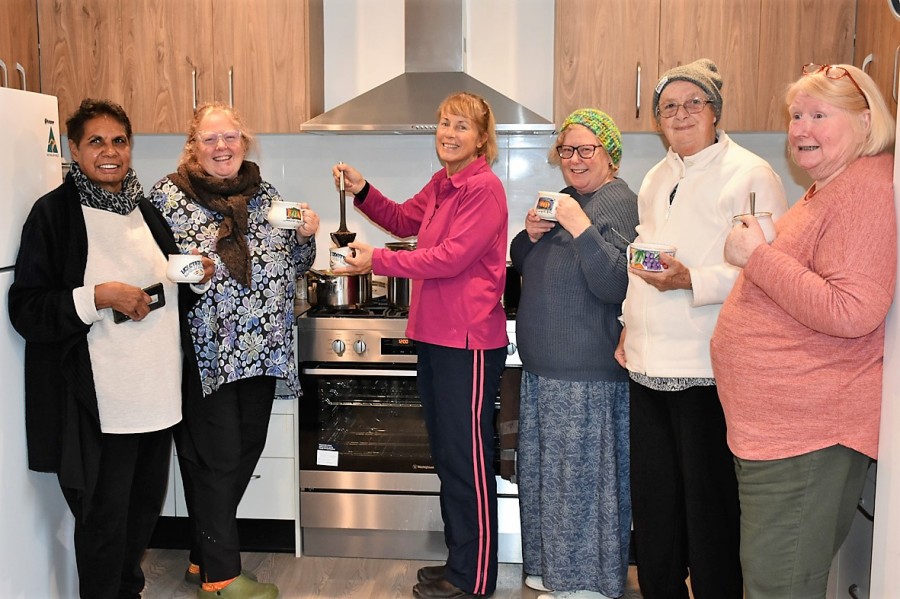 05th Jul 2022
After trading as The Hub at Guyra for a number of years, the centre is taking a new direction with a change of name and expanded services. It follows a year of updating of the Centre's Strategic and Operations Plan and consultation with the community.
Centre Manager Sarah Hunt said that they identified that a number of people were not aware of who they were and what services they provided.
"It was decided that the name Neighbourhood Centre more accurately described us and as such have rebranded back to Guyra Neighbourhood Centre," Sarah said.
"Our first Focus Area - strengthened governance and an invigorated management committee - is very important to our continued work in our community. We would like to acknowledge all our new general members; it is wonderful to see our membership grow .
"Housing and cost of living stress is still the number one reason for seeking financial and social support.
"The centre offers a number of free services, which are supported by fundraising, including a monthly Big BBQ outside the Guyra Farmer's and Craft Market.
"Our Coffee Cake and Chat will resume this month, to encourage engagement with all services that outreach to Guyra and the general community.
"Our 'Soup and Sandwich' Tuesday has been well supported and is a big success. This was put on in response to cost of living pressures and to encourage participation at Guyra Neighbourhood Centre and our Community Garden.
"We offer at least two soups each week plus sandwiches, always having gluten and dairy free options, prepared and or overseen by our volunteer Meryl Zuill . It is free to everyone, we are averaging 10-15 people each week."
"The Community Garden is shivering like the rest of us, and the garden, street library and community piano have all become a great draw card for the Guyra Neighbourhood Centre.
"We have been able to increase service use dramatically from engagement and the new building's access, from farming families using internet connection to NDIS, Corrections, Justice services, Employment agencies, and Health services."
If you would like to find out more phone 6779 1635. The Neighbourhood Centre is open Tuesday to Friday from 10am to 2pm.