January Festival back in business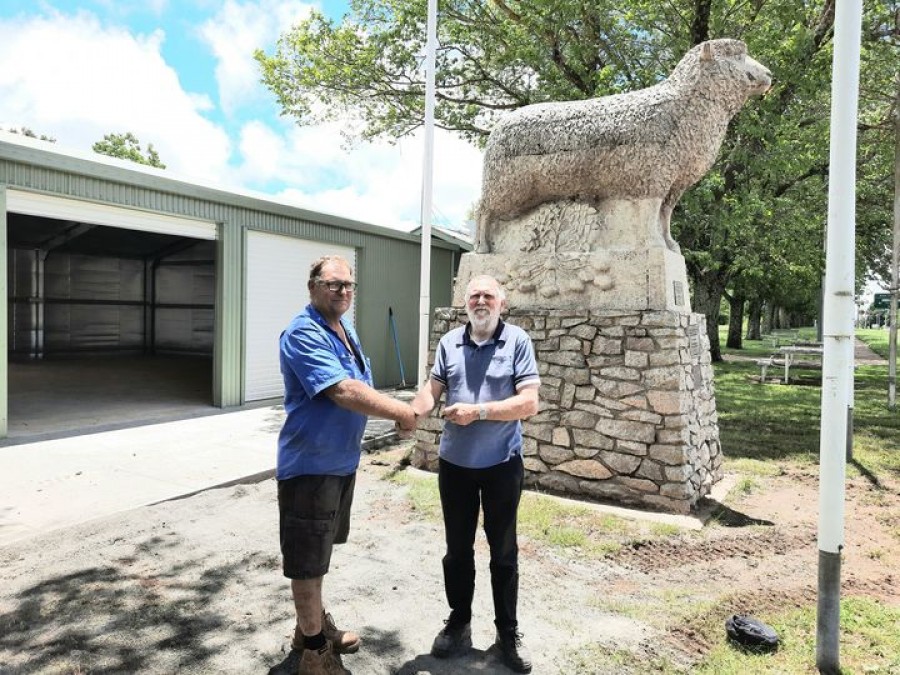 15th Dec 2021
UPDATE: Unfortunately, the Festival has been cancelled due to the growing COVID outbreak which is impacting NSW and Australia.
The Guyra Lamb & Potato Festival Committee is more than just a little bit excited to be back to the business of putting on a wonderful Festival for visitors and the community. Festival dates have been set for January 12th to 23rd, coinciding with the Tamworth Country Music Festival.
Festival President Steve Mepham said that after two years of COVID lockdowns, and a modified one-day event last year, the committee are really looking forward to getting back to the normal format.
"This Festival we have the added excitement of opening our brand new building which is only days away from being finished," Steve said. "The building will house a permanent stage where our guest artists and bands can come and entertain.
" It will also be a place where visitors can sit back and enjoy the entertainment while they tuck into some great food from the Gazebo.
"The new building is one bay longer than the tent used to be so we have a little more room to accommodate the crowd, particularly when that afternoon storm or shower comes blowing in."
"We have been in touch with stall holders and so far we are close to a full house with a few new ones coming for the first time. We do need a couple of stalls for children because there will be no tattoo's now that Derek has retired.
"The Car Show and Shine has had some strong enquiries from some new clubs and promises to be as big as ever, while the Antique Machinery, Rail Trike, Model Trains are all happening as per usual.
"There will be some additional events happening at the Australian Poetry Hall of Fame ranging from Poet's Breakfast to evening performances with a Bush Band for a good old village Bush Dance."
New stallholders are still welcome contact Steve Mepham 0404 48 5585 or Mark Werts 0407 583 170.
Musicians looking to fill a spot can contact Ian Russell 0478 111 873 and organisations interested in doing a shift in the Gazebo to raise funds for their group please talk to Julie Gittoes - we would love to have you on board.
Last, but not least, don't forget to dress up our shop windows and draw people into our wonderfully full main street.