Fresh coat of paint lets murals stand out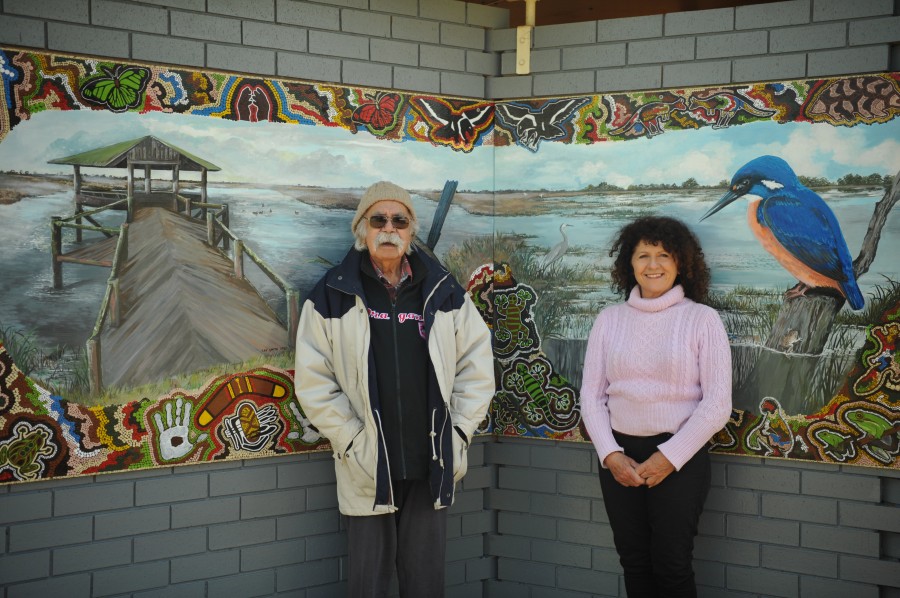 28th Sep 2021
Donna Davidson
How amazing are our two local artists Brian Irving and Kay Smith?
Together they have created the most beautiful and very unique murals depicting Guyra's very own Mother of Ducks Lagoon which I feel as a community has made us all feel very proud.
This significant landmark for our town was brought to fruition with the help of many generous people in our community. It goes to show that Guyra as a community can make anything happen if we want to have a go!
To those wonderful and generous people who contributed towards making our Murals Shine and be Safe, a huge THANK YOU.
Last, but not least, to Brian and Kay, your generosity, love of Guyra and contributions to many years of sharing your passion and talent with our local schools will always be cherished.
As young Brody Hoffman said whilst helping his dad Adam install their donated security system, "I still have my boomerang I painted with Mr Irving at Bald Blair!"
The happiness in our town and the smiles to many faces along with the memories you have both created has now become part of our local history culminating in our very own Mural series. Something our community can proudly call their own!
Look out Guyra, these amazing artworks of 'two cultures', that tell a story, are now well on the way along the Australian Mural Trail for travellers to come, visit and see!