New England graziers preparing for the next drought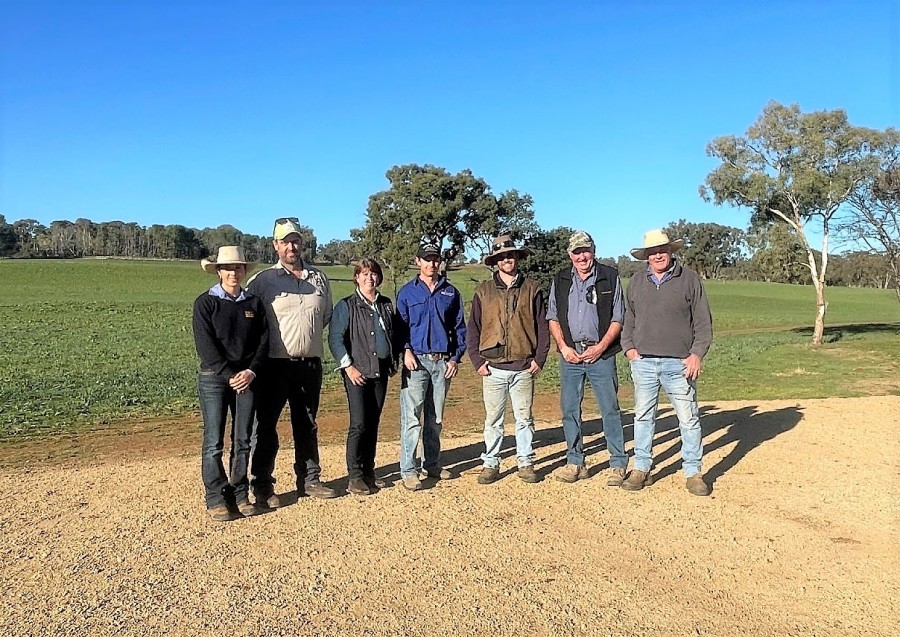 15th Aug 2023
Graziers from across the Northern Tablelands are keenly interested in preparing for the next drought, based on attendance at a GLENRAC sheep confinement and drought feeding workshop in late July.
GLENRAC CEO Kylie Falconer said about 35 graziers and advisors attended the workshop at Bukkulla on July 27.
"Based on our feedback, 100% of those who attended intend to put what they learnt from the day into practice, which indicates a high level of interest in being better prepared as conditons continue to dry," Ms Falconer said.
"There was a lot of interest in how to maintain nutritonal standards when confinement feeding, as well as how to efficiently set up a droughtlot."
Ms Falconer said the current drying conditions were a concern across the region, with graziers travelling from well into Southern Queensland and southern New South Wales for the on-farm workshop.
"Almost three-quarters of our attendees told us they were likely to construct a droughtlot, in order to increase their drought resilience," she said.
GLENRAC partnered with Local Land Services and was supported by GWYMAC and the Armidale Node of the SQNNSW Innovation Hub to host the workshop on all aspects of how to set up a sheep confinement and drought feeding system.
Speakers on the day included Hamish Dickson from AgriPartner Consultng (cost/benefit and regulations), Geoff Duddy from Sheep Solutions (feedlot design, management and feeding), and Max Newsome and Meg Parsons from NSW Local Land Services (animal health).
Host Geoff Bucknell, of Bukkulla Station, said the day was informational and practical.
"The speakers really got to the point and the participants were able to see firsthand an operation, with great networking opportunities to share experiences and exchange information with people who genuinely wanted to be there," Mr Bucknell said.
Sheep Solutions' Geoff Duddy said most of the producers were very conscious of El Niño, and wanted to be proactive and ready to make early decisions.
"They're experiencing a tight winter, based on feed availability, and are already stocking up on feed," Mr Duddy said.
"The day at Bukkulla was their opportunity to learn about the costs/benefits of feeding, implementation, and how to meet nutrition requirements."
This Glen Innes Natural Resources Advisory Committee event was supported by the SQNNSW Innovation Hub, which receives funding from the Australian Government's Future Drought Fund. The Farm Business Resilience Program is jointly funded through the Australian Government's Future Drought Fund and the NSW Department of Primary Industries.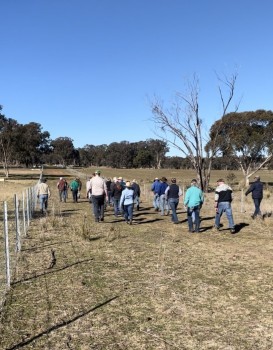 click for larger image