National Simultaneous Storytime at the Guyra Library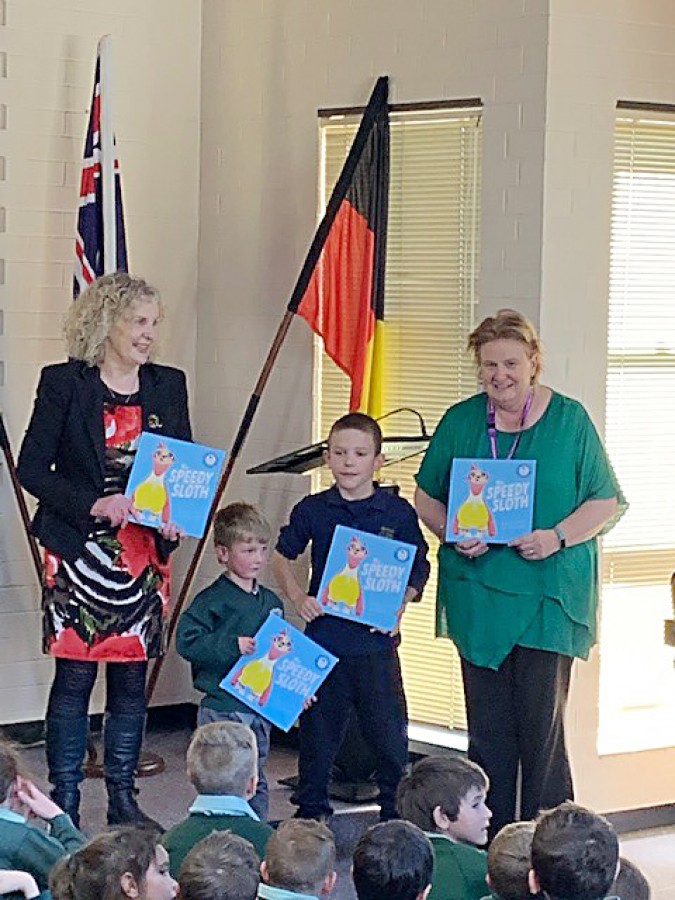 31st May 2023
It was a wonderful celebration of National Simultaneous Storytime (NSS) 2023 on Wednesday May 24th in Guyra. Two million children across Australia shared the picture book 'The Speedy Sloth' at 11am.
Guyra's Library Engagement & Outreach Officer, Mrs Wendy Warner, invited 141 children from the Guyra schools, Long Day Care and Councillor Deb O'Brien to be part of the special day.
The children were mesmerised by Cr O'Brien's reading of "The Speedy Sloth" and laughed so much with her comedic acting out of "The Book with no Pictures". Thank you Cr O'Brien - you are such a talented reader and actor!
Winners of the special NSS colouring in competition were Ned Robinson, Jacob Sauer, Arlie Rosser and Dominic Nanayakkara.
Highly commended – Kaiysen, Frankie, Caisey, Makenna, Kayden, Evie, Nayte and Hudson.
Thank you to all of the children and teachers from Guyra Central School, Bald Blair Public School, Black Mountain Public School, St Mary of the Angels Primary School and Guyra Preschool and Long Day Care for coming along to enjoy this year's event. Looking forward to next year!