Catching up over Scones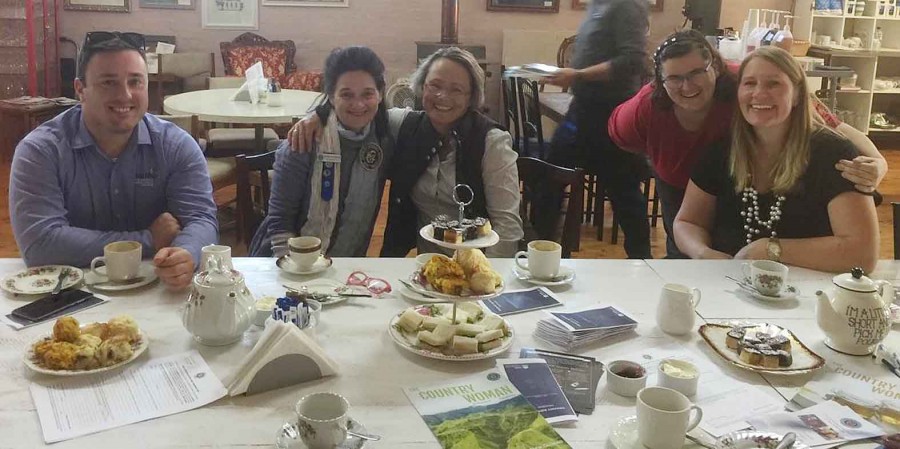 11th Sep 2019
Janelle Stewart
Guyra CWA members marked the organisation's Awareness Week with a gathering at 'Juniels' to help raise awareness of mental health issues in the bush.
Members of both the day and evening branches joined forces to shine a spotlight on the issue at an afternoon tea which was held last Wednesday.
Secretary of the Guyra Evening and Guyra branch of the CWA of NSW, Leonie Hawkins said one of the organisation's main messages this Awareness Week was the importance of a support network and regular catch-ups – or a 'Sconversation' with friends.
Leonie said that it was a lovely afternoon an opportunity for a little time out from the current tough conditions.
"Awareness week is all about connecting with the community and simply starting a conversation around issues facing rural women," she said.
"The CWA is here to support not only our members but also the wider community. You don't have to join but are more than welcome to just come along, have a chat and see what we do."
Any woman is welcome to come to the CWA's meetings. The evening branch meets at the GALA Centre, 136 Bradley Street, the first Wednesday of every month at 6 pm and the Guyra branch meets on the last Friday of every month, 10 am at the Uniting Church Hall, Ollera St. Local women interested in joining the Guyra branches can contact Leonie on 0408 207 664.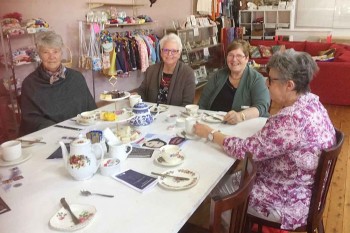 click for larger image