Wash away the drought blues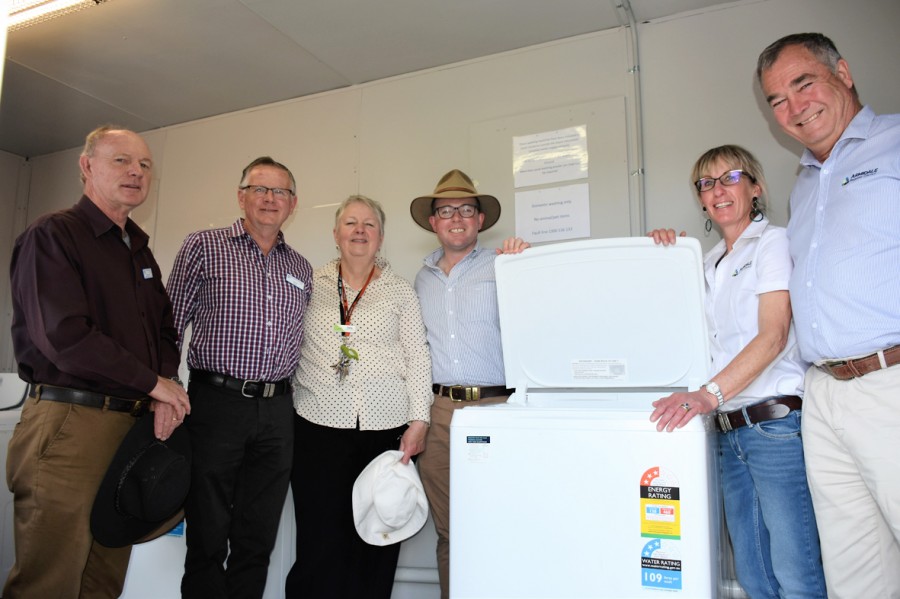 04th Oct 2019
Janelle Stewart
As the drought continues to bite hard and domestic water for rural residents dries up, a second temporary laundry has popped up in Guyra.
Last week the VRA opened their shed up for those who have been struggling to get their washing done as their tanks run dry. They installed three twin tub washing machines in the shed which can be used free of charge. Water for the machines is coming from a well in the VRA grounds.
They will be open Thursday and Sunday between 10 am and 4 pm with volunteers serving up tea, coffee, snacks, and conversation while they wait.
https://www.prime7.com.au/news/13272-guyra-vra
On Friday, October 4th, Member for Northern Tablelands Adam Marshall joined Armidale Regional Council Mayor Simon Murray and representatives from the Guyra community to officially launch a second free laundry service for use by drought-affected residents.
The laundry will use water from the bore at the Guyra Showground and can be accessed via Park Avenue adjacent to the Recreation Ground. The facility is funded by a $7,700 State Government grant and will operate between the hours of 7 am and 5 pm, 7 days a week.