Get crafty with Jypsi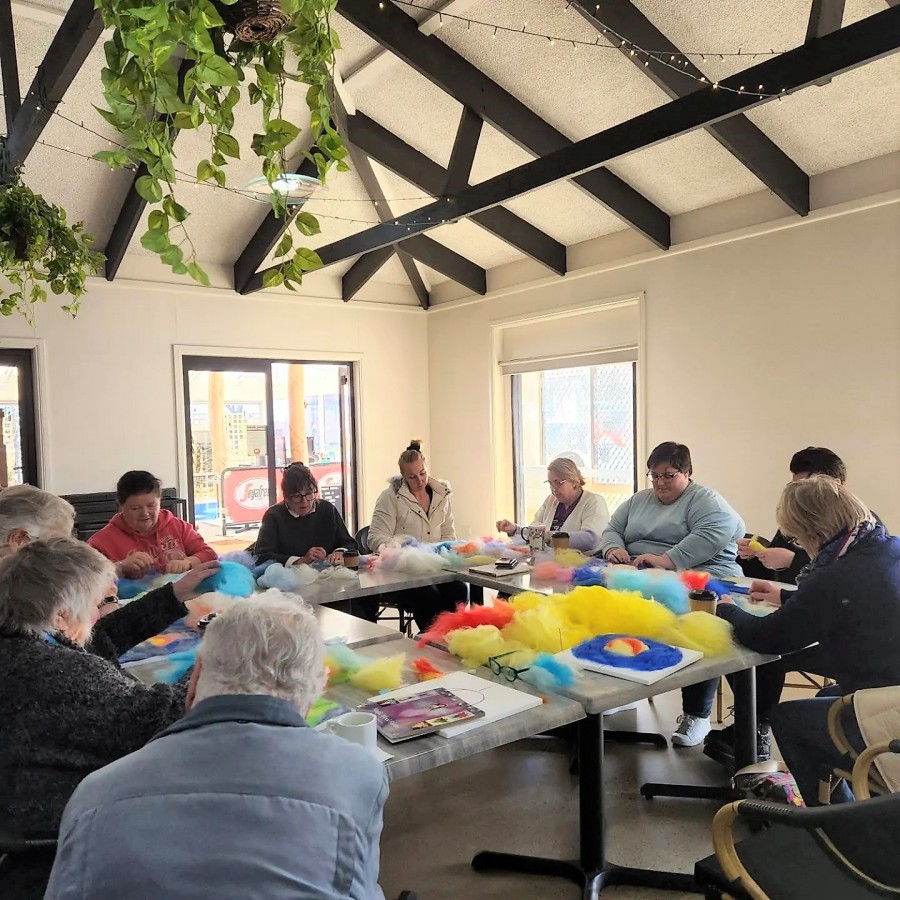 26th Jul 2022
The owner of the 'Rainbow Room' Jypsi Hooper, is now offering weekly workshops in the function room at Silent Hands Cafe (both businesses are located at 87 Malpas Street, Guyra). So far, Jypsi has had two booked out classes for 2d Needle Felting and 3d Needle Felting.
This Saturday July 30th she will offering a Learn to Knit workshop (all ages welcome) and on Sunday July 31st there will be another 3d Needle Felting class (recommended for 12 and up because of the sharp needles).
To find out more and keep up to date with classes check out her facebook page Jypsi Hooper Artist and tickets are also available for purchase at Silent Hands. All classes are $50 each.
Both sessions have been booked out, so book early to avoid disappointment. Light refreshments are provided as part of the cost (as well as taking home the materials used during the workshop).
Jypsi is pleased with the response and said she is very happy with how much fun everyone has had, in a beautiful function room. She believes that part of the charm has been being able to get coffee, food and socialise while taking part in a craft.