Lagoon comes to life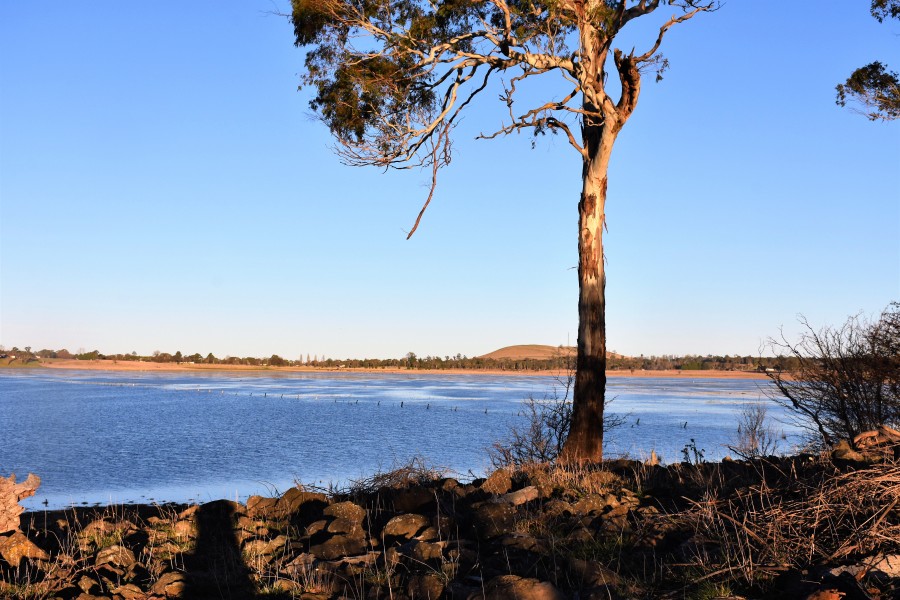 22nd Jul 2021
Winter rains have refilled the Mother of Ducks Lagoon, resulting in an influx of birdlife and providing added interest for visitors to the region. Guyra has received above average rainfall this year with 210mm falling since the beginning of June.
Run off over recent weeks has replenished water levels in the lagoon to the highest they have been since 2011. It follows an extended period of low rainfall following the 2019 drought, which saw peat fires and extremely low water levels.
The Mother of Ducks Lagoon provides habitat for native waterbirds and terrestrial birds, as well as frogs, reptiles and some mammals. Sixteen threatened bird species have been observed as well as many migratory birds listed under various international agreements.
Mat Makeham, Team Leader Ranger for NPWS New England, said that the rising water levels will bring in wider variety of birds. At this time of year, there will be quite a lot of swans and ducks getting ready to breed. There will also be an abundance of small waders out and about.
Mr Makeham said that the best place to view the birdlife is from the mowed section of the levee bank on the eastern side of the lagoon and the observation deck.
NPWS has a management plan for the lagoon, with the overall aim to return the lagoon's hydrology back to its natural state as far as practical given the modern urban environment.
Part of this management plan is to upgrade the existing pipes from the golf course dams through the levee wall which is where water would naturally sit for a long time.