Bowlo supports locals with cash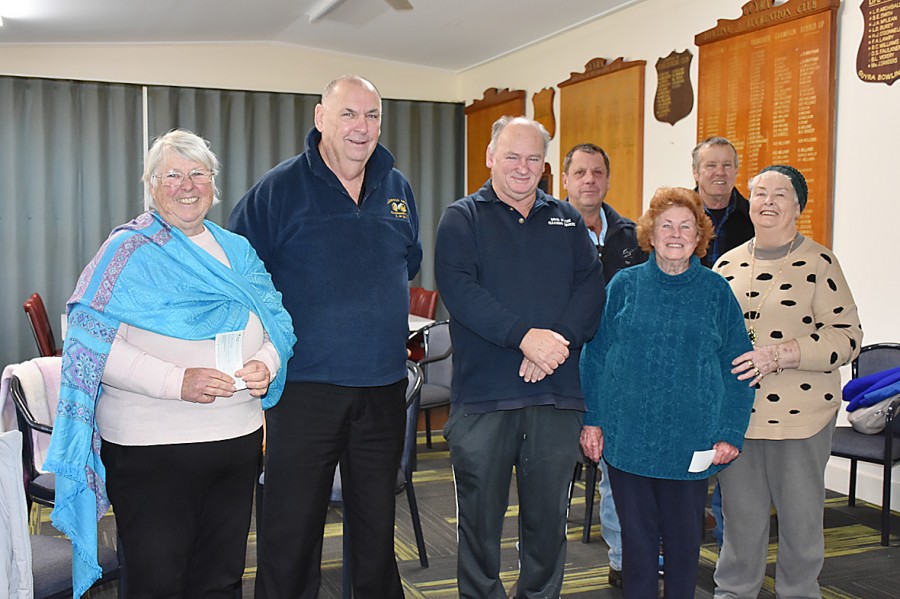 19th Jul 2022
The Guyra Bowling & Recreation Club last week handed over donations to three very worthy organisations in Guyra.
Secretary Manager Ken Law said the club was aware that over the past two years many volunteer organisations have been struggling because of lockdowns and COVID-19 restrictions.
The Directors have decided to provide some much needed support for the following organisations:-
Guyra Hospital Auxiliary – every dollar raised is spent on much needed equipment and/or support for the Guyra Hospital. These volunteers have not been able to have their streets stalls, or have any avenues to raise funds. Patricia Fields wrote to the Club asking for assistance and the Board agreed to help to the tune of $1,000.00
Guyra Troutfest – have their annual festival in October. The last two years have been very restricted, they are very much hoping that 2022's festival will be much busier. The Troutfest Committee are having their Grand Finale at the Club and have booked Charlie Fittler to perform on the Sunday evening. The committee asked the Club to help defray the cost, the Board has decided to provide $1,000 for this.
Westpac Rescue Helicopter – Tony Looker has been doing his Drovers Run for about 4 years, raising funds for the Rescue Helicopter. The Board agreed to donate $500.