Water dispensing station at Mother of Ducks now open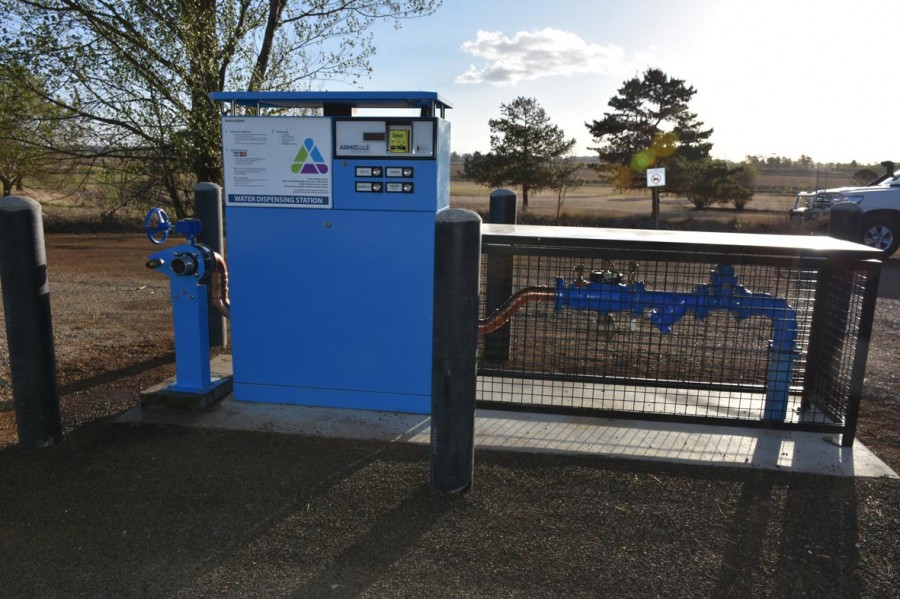 09th Oct 2019
With the Malpas Dam pipeline now fully operational there is some good news for rural residents who are on a waiting list for water deliveries. An automated water station at the Mother of Ducks Lagoon is now operational, enabling residents not connected to the town water supplies to purchase water for $3.90 per kilolitre.
"We know there are a significant number of rural households that have run out of tank water and other onsite supplies and needed an emergency supply for use around the home until they could get a water delivery," Armidale Regional Council Mayor Simon Murray said.
"Many rural households are running out of water for drinking and washing, despite their best efforts to conserve water, and the stations will enable them to tap into the town supplies.
"However, we urge people to limit their use of this water to essential domestic purposes only, as we need everyone to minimise their consumption at every opportunity."
The dispensing station, and one operating at the Arboretum in Armidale, are among Council's initiatives to make the region more drought resilient, using funds through the Federal Government's Drought Communities Program.
Each station has a 25mm threaded connection for normal garden hoses, while the Arboretum station has a 50mm male Cam Lock fitting for bulk collections and the Guyra unit has an 80mm male Cam Lock fitting. Users need to bring their own fittings and hose.
Purchases must be made by credit or debit card. The stations do not hold cash.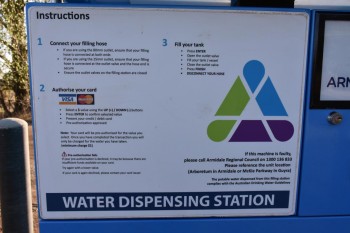 click for larger image