Learning centre plans go on public display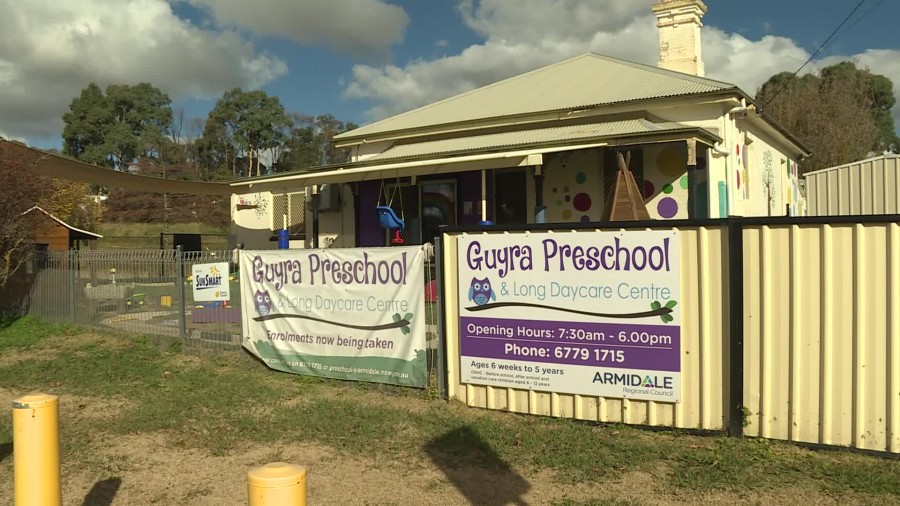 29th Sep 2020
A new purpose-built and larger Guyra Early Childhood Learning Centre (ECLC) is now a step closer with the approval of the site for the facility. Last Wednesday's meeting of Armidale Regional Council endorsed the site behind Council's Guyra administration building, clearing the way for a development application for the facility to be publically advertised for a period of 28 days.
The new facility will enable the ECLC to double its maximum number of enrolments, to 58 places in the Long Day Care and Preschool centre and 30 places for before and after school care and vacation care.
Council's Interim Administrator, Viv May, said that will increase the number of local families that can access the centre's services and strengthen its long-term financial viability.
"Locating the ECLC at that site will be central to creating an educational and community hub in the centre of Guyra, complementing the library, Council's Civic Administration Building and The Hub community centre," Mr May said.
The resolution endorsed a recommendation to locate the ECLC building at the north of the site, to maximise natural light in the building, minimise energy consumption, locate outdoor play areas away from residential dwellings and minimise noise impacts. The decision also endorsed traffic access to and from the facility from Moredun Street.
"After conducting a preliminary traffic study and liaising with neighbouring residents and businesses, access from Moredun Street was recommended as the best option," Mr May said.
"That will enable to centre's drop-off bay to be located in the centre of the site, next to the building, to assist with traffic flows and keep children away from the road."
A more detailed traffic study would be undertaken to help finalise the site design and identify recommended road modifications to further assist traffic flows and road safety.
Community input has been instrumental in guiding the centre's design so far, with results from stakeholder engagement and a public survey included in the Council meeting report. The survey, conducted in August, invited residents to provide feedback on the design of the building, its playground and layout of the site. The survey results are available to view on the Guyra Early Childhood Learning Centre page of Council's Your Say Armidale website.