Christmas party in the street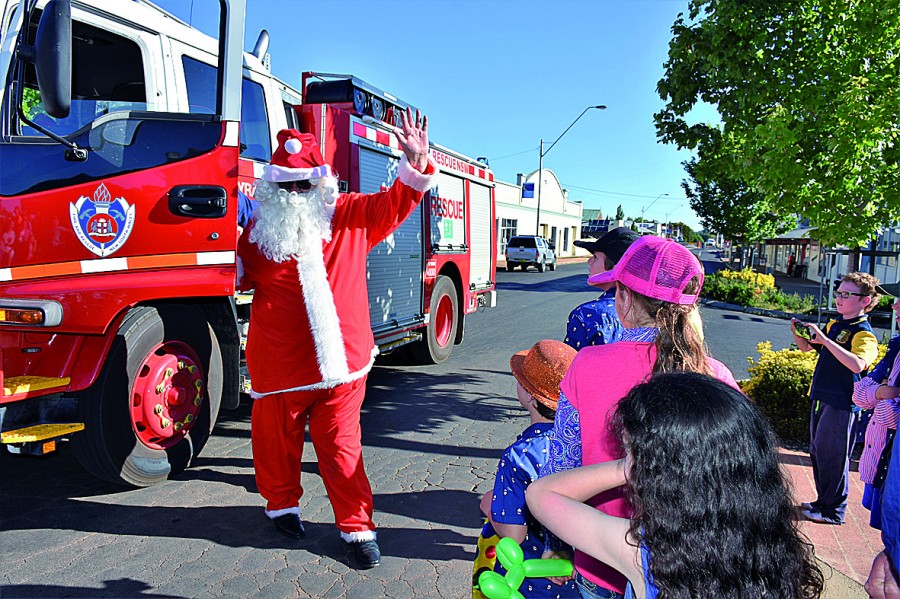 27th Nov 2019
Christmas will come to Guyra on Friday, 6th December with a huge party being held in Bradley Street to welcome the festive season. Armidale Regional Council is sponsoring the event, which is being organised by the Guyra Rotary Club.
Rotary President Hans Hietbrink has issued a special invitation to the whole community, young and old, to participate in what is sure to be a great evening, with festivities kicking off around 5pm. The big red fella (aka Santa Claus) will arrive in very fine style, which is sure to delight the young and young at heart.
About 30 Christmas market stalls will be operating and you can try to win a ham for Christmas by buying a ticket and watch the wheel spin. Guyra's Christmas tree will be located near the National Australia Bank. The high point of the festivities will be the lighting of the tree and the arrival of Santa. There will be gifts for children handed out and a jumping castle to keep them entertained.
A number of food stalls will be operating as well as a BBQ. There will be music and lots of fun so come along and enjoy an evening in our newly renovated main street.