Bacon, eggs and conversation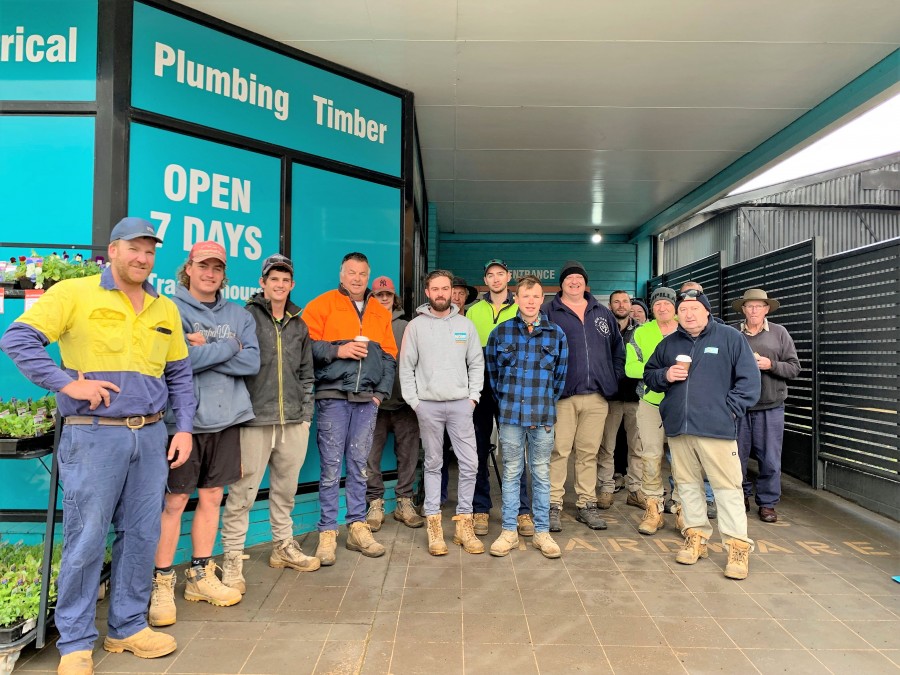 20th Sep 2022
Darren and Tania Lennon from Dasha's Home Timber and Hardware hosted an RUOK breakfast for local tradies on Friday September 16th.
The business extended an open invitation to tradies to join them for a breakfast BBQ, providing an opportunity to connect and chat in a friendly environment.
As a business who deals with tradies on an everyday basis they are aware that they face a range of challenges across their working lives – from job uncertainty to financial pressures, intense physical demands and workplace culture issues.
The day was well supported with a number of tradies dropping in throughout the morning.
Dasha's would like to thank Brad Lane and Geoff Thrift from CT Electrics for cooking the BBQ and Anne Thrift and Rhonda Youman for dishing out the buns. They were supported by other local businesses with Campbell's Butchery donating bacon and Kirks' IGA donating buns and other goods. Eggs were also donated by a Guyra resident.
An important addition to the day were special 'RUOK'rocks painted by a longtime Guyra resident, with the instruction to put them in your pocket as a reminder that you are not alone.
Luke Brazier and Chris Yorke from Bean Travelin' supplied coffee to have with breakfast. Chris also donated a percentage of the money from the coffee to RUOK day.
Tania expressed a huge thanks to Anne, Rhonda, Geoff , Brad and Wayne for cooking the wonderful bacon and eggs rolls and thanks to all the tradesman for coming on the day.