TroutFest a winner in tough times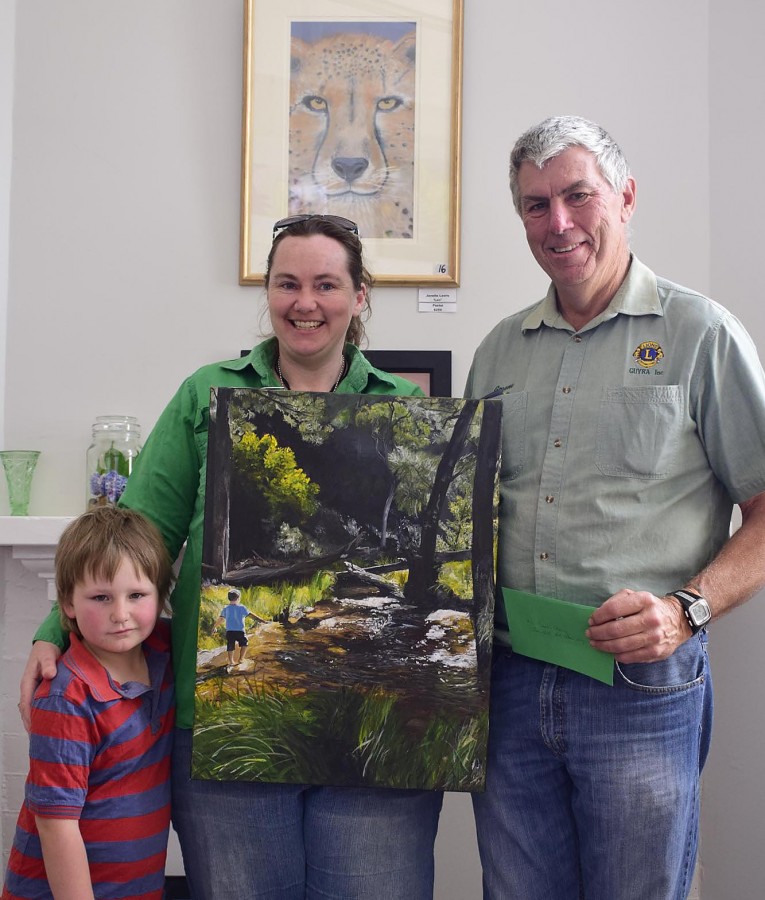 09th Oct 2019
Janelle Stewart
The Guyra Trout Festival is renowned for bringing rain and while a short shower dispersed crowds towards the end of the market day, organisers were blessed with good weather and good crowds. Festival coordinator Lynne Chapman said that the only disappointment was the attendance at the concert on Saturday evening, but other events reported a steady stream of visitors.
The car boot sale was very popular and with quite a few people come up from Armidale to browse, but Lynne said that a bigger crowd would have done justice to the effort the people put into it. There was an amazing array of quality goods all presented very professionally. The Children's Fishing Raffle was also very popular and was won by Zac Jones of Guyra.
The People's Choice award at the Art Show went to local young artist Danae Batt for her painting "Cameron at the Creek". It was her first time exhibiting in Guyra and it certainly was an outstanding painting. Second place went to Kay Smith also a local artist for her "Morning Poplars". Award. Prizes for the Art Show were donated by the Lions Club of Guyra.
The Quilt Show was a great success with twenty quilts as well as embroideries displayed in the RSL Hall. There was also a large variety of handicrafts for sale which proved popular. The Guyra Craft Group donated the proceeds from the gold coin entry to Can Assist. The lucky door prize of a fish tank was won by a local, with thanks to the Armidale Pet Shop for their donation.