New hope for council separation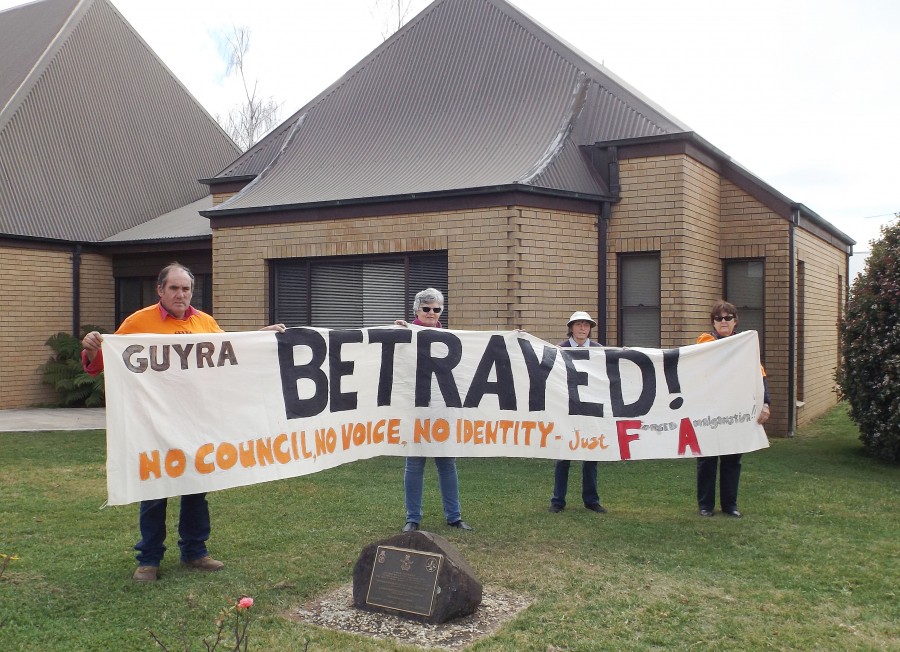 30th Aug 2022
Council demergers are back in the headlines with the Minister for Local Government Wendy Tuckerman last week announcing that Cootamundra-Gundagai Regional Council will be demerged. Cootamundra and Gundagai councils were forced to merge in 2016, at the same time that the Guyra and Armidale Dumaresq councils were joined to create Armidale Regional Council.
The minister said that her decision was based on the merits of the proposal put forward by Cootamundra-Gundagai Regional Council and the subsequent recommendations and examination by the independent Boundaries Commission.
The announcement has given new hope to the Save and Grow Guyra (SAGG) group who are pushing to achieve the same outcome for the local community. The group are in the process of preparing a submission for demerger and launched a petition in June last year to support their case for the establishment of a new rural council based in Guyra.
To date they are still 340 signatures short of achieving the required 2050 signatures of support, which will allow them to present their case to the NSW Parliament. They believe that the former Guyra Shire was viable prior to the NSW Council Amalgamations and are seeking a return of a financially stable, independent, and locally controlled Guyra based Council.
Phil Henry from SAGG said that last weeks' proven success of two NSW Councils being returned as fully independent council's has strengthened the case for Guyra to go it alone.
"Based on recent recognised financial failures and continual blow-out budget costs as previously proven by world-leading economists and consultants, the NSW Minister had no other choice but to sign off the return of the two councils to operate as previous viable independent councils," Mr Henry said.
"Rate rises are not sustainable and are by no means a business model. If you are wondering why your rates are so high with nothing to show, an example found by the chief auditor of one particular council with 40 middle management on $250k per annum each which led to no increase in productivity," he added.
"This was a recipe for disaster with other merged councils facing similar financial failure based on poor management and lack of experience. The precedent has now been set for more demergers as it can no longer be ignored by the fact that it is not working, based on science and mathematics by a world-leading professor on why it was destined to fail.
"If you are not worried about further rate costs and Guyra becoming a ghost town you should be," Mr Henry concluded.
Guyra and Armidale Ratepayers can help support by signing the petition from this link:
shorturl.at/bqrtu and contact Save and Grow Guyra on Facebook or call into our local shop soon to be operating.