Postie Bike Dash invades town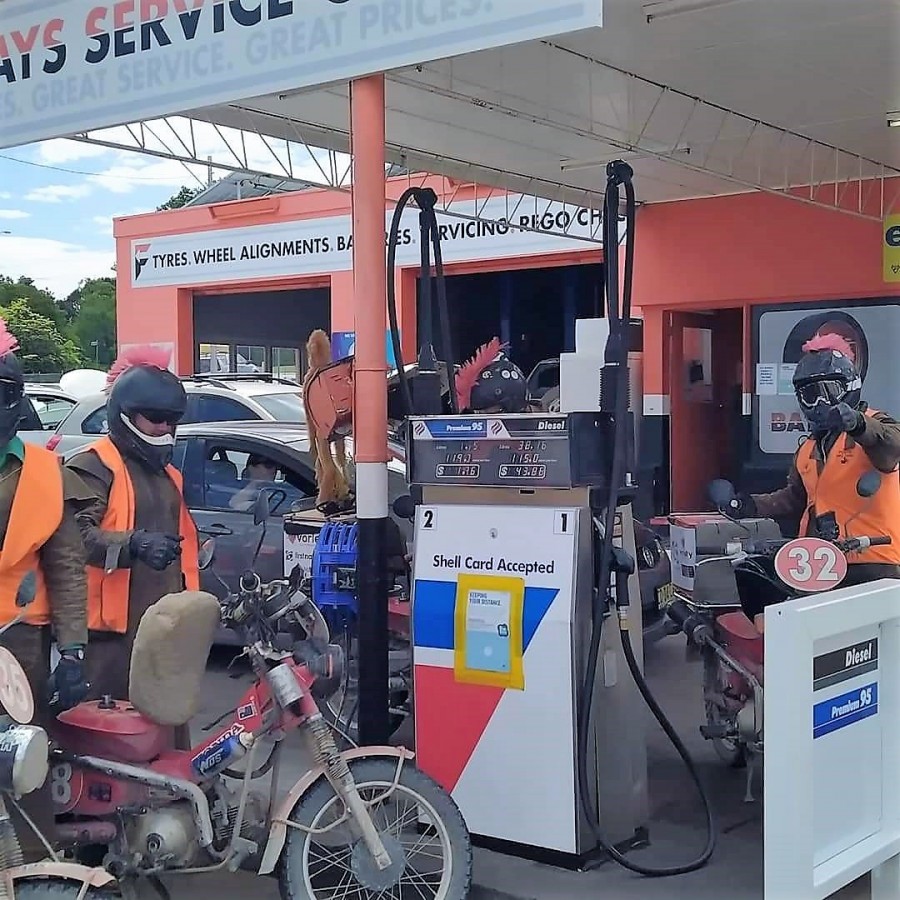 11th Nov 2020
Last Thursday, Guyra was 'invaded' by Animals, Black Widows and Wascally Wabbits as part of the annual
Variety Club Postie Bike Dash which stopped off as part of a six-day charity ride throughout NSW. The event goes off the beaten track, to support kids who are sick, disadvantaged or living with special needs in NSW.
The ride kicked off in Tamworth on Sunday November 1, and to add to the fun, riders were decked out in a range of colourful attire as they set off on their trusty postie bikes.
Over the six days, they travelled 1400kms including stopovers at Gloucester, North Haven, Nambucca Heads, Glen Innes and Gunnedah. In total, 71 fundraising riders, were part of a 90-person entourage who took part in the ride, which was the culmination of nine months of fundraising. Along the way they also made pit stops in a number of rural towns including Guyra.
Interim general manager for Variety, David Small said the record number of riders had signed up to take part in a year when fundraising is needed most.
"Like many charities impacted by COVID, we are facing fundraising challenges at a time where demand for our help has never been higher," he said. "We have been delighted by the number and diversity of riders - nearly half Dash veterans and half newbies and a mix of men and women aged 25 to 71.
They had a midmorning stopover in Guyra on the second last day, where they refuelled their bikes and enjoyed a few quick refreshments before heading off again.
The ride finished at the
Pirates Rugby Club in Tamworth, where they celebrated their time on the road. The Variety Postie Bike Dash raised in excess of $220,000 to support kids in need in NSW and the ACT!