Home Support Services bus to provide regular access to shopping precinct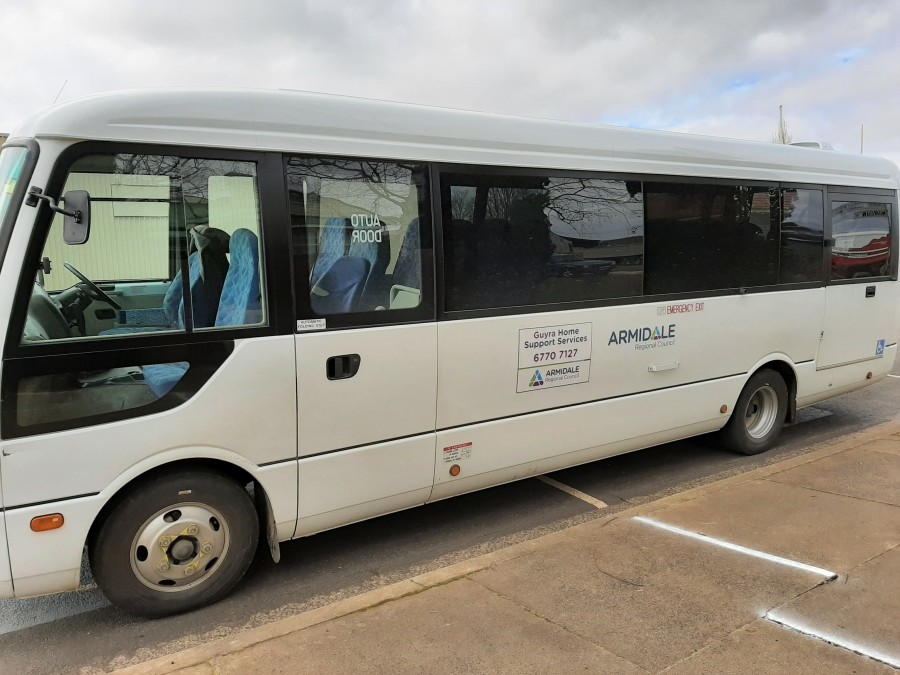 13th Sep 2022
A bus to take Guyra residents into the shopping precinct on Bradley Street in Guyra is now available through the Guyra Home Support Services.
The new bus service is replacing the existing taxi service which is no longer available. The shopping bus will run Monday 12-3pm, Tuesday 9am – 4pm and Thursday 9am – 4pm each week.
Guyra Home Support Services Coordinator Toni Kirkman said the bus would be a valuable resource for community members unable to access a vehicle or who can no longer drive.
"The existing taxi service concluded in June and Guyra residents have been without an affordable and regular transport option to complete essential shopping and errands in town," said Toni
"This will be a very affordable option for the Guyra community and will fill a big whole that the taxi service left. It also provides much needed social opportunities for some of our more isolated residents who live alone to access other members of the community and services including the library, the Neighbourhood Centre and other community services being offered."
To book, clients must ring Home Support Services on
6770 7127 and ask to receive bus vouchers and a book a time and seat on the bus for their preferred shopping day. The service is subsidised and the most residents will pay from anywhere within the Guyra town boundary is $7.20 return.