Guyra's inspiring Young Woman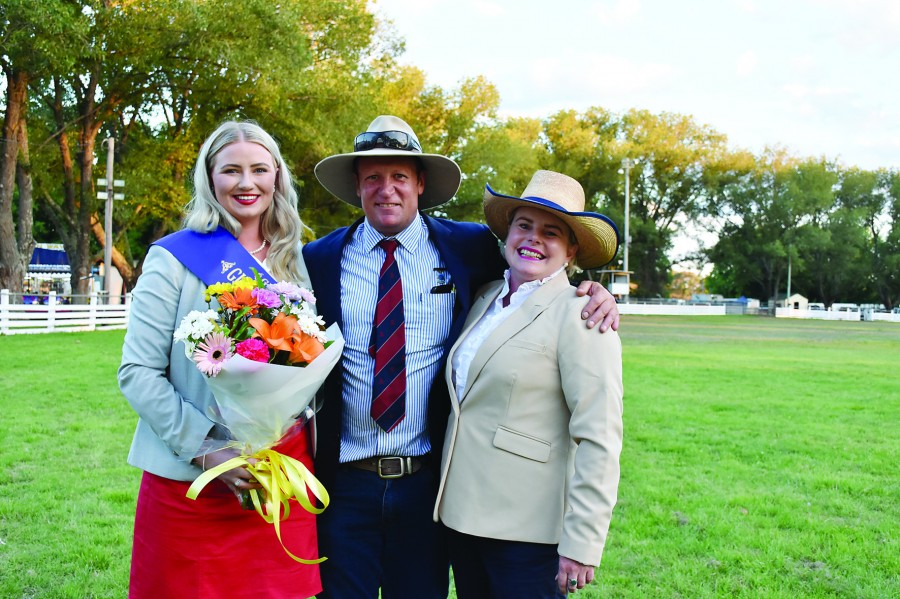 28th Feb 2023
Jasmin Ramage represented Guyra in the Zone 4 final of the The Land Sydney Royal AgShows NSW Young Women Competition at Walcha on the weekend. The previous weekend she was sashed as Guyra's representative in the competition and was front and centre at the Show presenting ribbons in her role as the 2023 Guyra Young Woman.
The purpose of the competition is to identify ambassadors to promote the Sydney Royal Easter Show, and Agricultural Shows across New South Wales. The program is designed to develop regional young women, to benefit the individual, the local show society, and their communities.
Jasmin is a 25 year old Veterinary Medicine Student and Veterinary Nurse/Technician who has a longstanding record of involvement with the Guyra Show. For many years her passion has been preparing, showing, and judging cattle for local competitions, youth events, Royal Shows, and international competitions. Jasmin also has her own small Red Angus Stud herd on our family property.
She entered the competition to further her involvement and to become a role model for younger members of the community.
"For as long as I can remember I have looked up to the past showgirls as role models," Jasmin said in her application.
"Previous successful women in the agricultural industry who have been involved in the showgirl competition, are inspirational women that I have aspired to become.
"I would love to have the opportunity to be selected as an ambassador to represent my rural community and to further be involved within the rural youth and to inspire younger members of the community.
"I had to work extremely hard to get into my veterinary degree and was supported by my local community. I would love to help guide upcoming youth with opportunities within the agricultural industry.
"Furthermore, it would be imperative to gain an insight to the overall organisation of the local show competitions as I would love to become further involved within the committee. With involvement in this program, I would love to have more exposure to the announcing side of the competitions also as I love public speaking and being involved ringside."
The other finalists were: Stephanie Magnay (Inverell), Jess Towns (Moree), Samantha Coppin (Narrabri) Kiara Charlton (Tenterfield), Emily Wilmshurst (Armidale), Amie Middlemiss (Barraba), Rachel Coulton (Warialda), Amy Keromde (Walcha), Melony Bartlett (Gunnedah), Emily McDonald (Manilla), Emily Burton (Glen Innes), Leah Sinclair (Dorrigo) and Lucy Sadler (Quirindi).
Jasmin was an outstanding representative of the Guyra Show Society and was unlucky not to proceed further in the competition. Moree's Jess Towns and Samantha Coppin from Narrabri will represent Zone 4 in the final which will take place at the Sydney Royal Easter Show.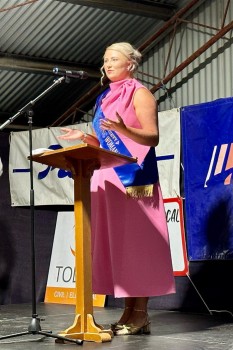 click for larger image