Rotary public speaking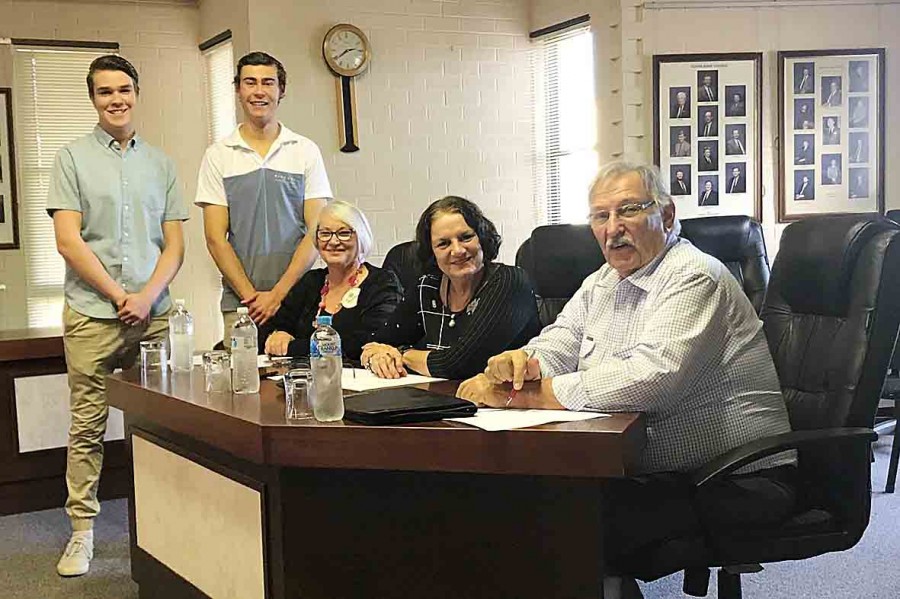 24th Nov 2020
Last week the Rotary Club of Guyra held its annual Public Speaking competition. In a Covid 19 safe room at Council Chambers,
Youth Service Director Scot MacDonald said that they were privileged to hear two strong contenders. Joseph Stanley and Cooper Stanley who were asked to speak for five minutes on the Rotary Four Way Test.
"Both spoke confidently and brought a personal perspective of the impact of the last few months of Covid," Scot said. "Guyra is fortunate to have two young men who are developing the critical skill of public speaking."
"The Rotary Club of Guyra would like to acknowledge Guyra Central School for their enthusiasm in promoting this opportunity to help students in developing this important life skill."
Adjudicators Aileen MacDonald, Wendy Mulligan (Club President) and Hans Hietbrink had a tough job, but declared Cooper the winner on the night. The adjudicators also provided Joseph and Cooper with feedback and helpful tips. Cooper now progresses to the next Rotary District round early in 2021.