Frockers flock to Ben Lomond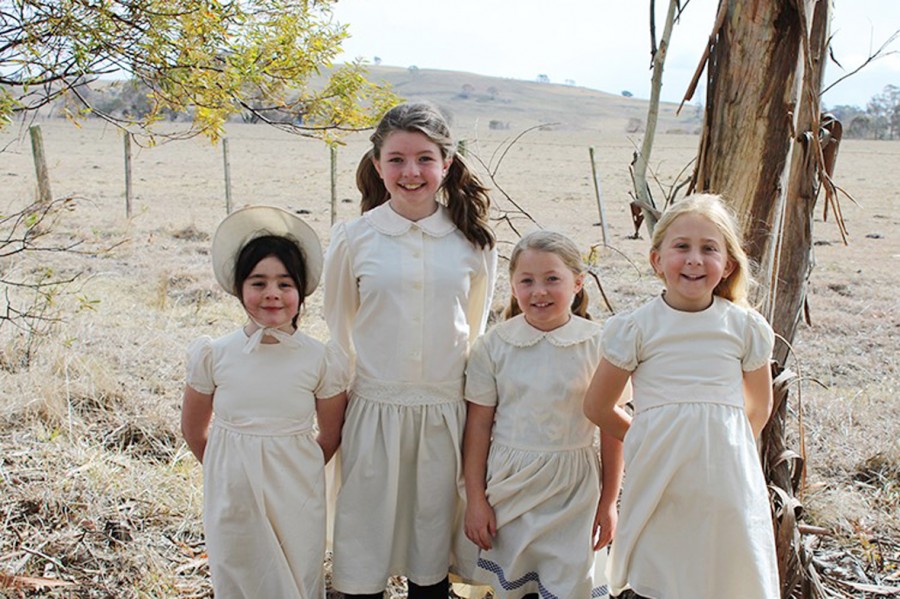 06th Aug 2019
Janelle Stewart
Memories were dusted off and brought out of the closet and into the open last week at Ben Lomond for a presentation by the award-winning Frock Club.
Frock Club is a community engagement program based in Alstonville which is travelling to drought-affected areas of NSW.
Frock Club's aim to educate and demystify the fashion industry. Presenters Lois Hennes and Ruth Povall were overwhelmed by the support they received with more than 100 people filing into the Ben Lomond Hall for the event.
"It was just amazing to see so many people there," Ruth said. "The crowd was beyond what we could have imagined and the support we received from the community was fantastic."
"The Hall committee couldn't have been more helpful and the involvement of kids from Ben Lomond School was something really special," she said. "
"They modelled vintage clothing which had been reimagined and recreated to simulate earlier styles of clothing and they really stole the show."
Ruth said that fashion is such a universal language and the event was all about understanding how the fashion industry works and sharing stories.
"If you look back at the clothing that our mothers and grandmothers wore they were of much better quality and fit," she said.
"From the 1950s we started to get away from quality and now we have clothes that are manufactured offshore which are much poorer quality and they definitely don't fit as well.
In part Ruth blames the education system which steers creative students into design, but ignores technical aspects and pattern making.
"Pattern making has been forgotten in our education system and these skills are no longer being taught," she said.
"I could see some of the older women at Ben Lomond nodding in agreement because they can remember a time when clothes used to fit better."
"We are here to give them an idea of how we have got to where we are now and how we can start to turn things around.
"Instead of fast fashion we need to have fewer clothes of better quality and it would be great if we could get some of the manufacturing back in this country."
She believes there is potential for regional development, connecting young designers to create a network of rural-based manufacturing which would be a boost to the economies of regional areas.
If you missed Frock Club at Ben Lomond they are looking to return to the area in November with a presentation at Walcha and possibly Uralla.
Find out more by contacting Ruth Povall on 0429 079 364 or check out their facebook page.