Men's Shed looking for new members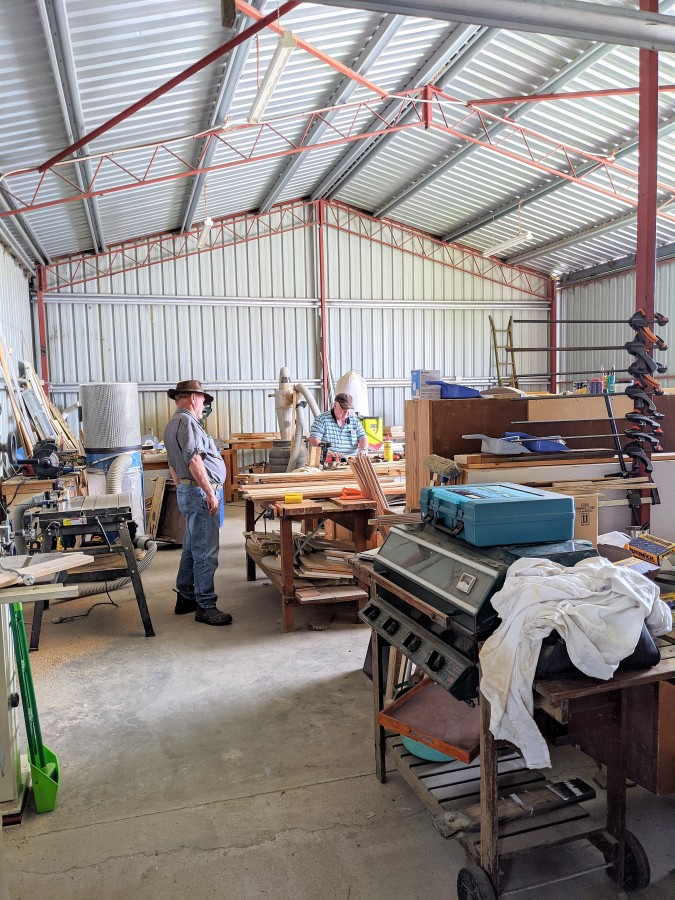 01st Feb 2022
The Guyra Men's Shed is looking for new members. They are on the verge of moving into their new premises, making room for increased activities such as metalwork.
The opening hours of the shed are Monday, Tuesday and Thursday from 8.30am to 12.30pm. Outside of these hours, appointments can be made by ringing John Jackson on 0448 992 547.
Prospective members are invited to visit the shed and have a look that awaits their involvement and participation. Membership involves a $20 joining fee and supervision will be available on all machines.
They will be holding a BBQ and interest day once a month with the date to be advised. The Men's Shed is located behind the old Courthouse building (formerly occupied by the Guyra SES). Access to is via Sandon Street, behind Guyra Welding Works.