End of the road for Guyra Taxi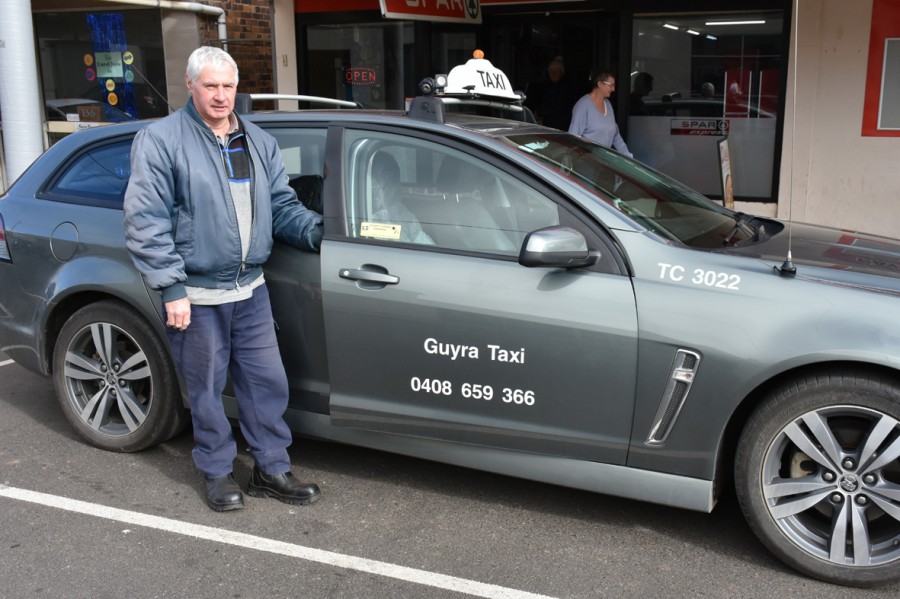 28th Jun 2022
The Guyra Taxi Service owned by Arthur and Caroline Atkins will cease to operate from Thursday June 30th. After 20 years, and many thousands of trips, the couple have decided to call it a day.
Arthur said that it was not an easy decision, but rising fuel prices, government red tape and changing demographics have forced their hand. The last few years have been particularly tough with business declining due to the impacts of the COVID lockdowns.
He said that they had hoped to sell the business, which has been on the market for 12 months, but there were no takers.
"Caroline and I are sad to see the taxi service go because it is something we enjoyed doing for the last 20 years," Arthur said. "Over that time things have changed and the clientele is just not there like it used to be.
"Business really dried up due to COVID and we are still feeling the effects. We lost contracts that haven't returned and have been operating on good will for a while now.
"It is disappointing that we couldn't sell the business, but we will hold on to the plates in the hope that someone may come along in the future.
"We will miss our regular clients who have been supportive of our decision to close and we thank them for their support and wish them well."
Over recent months, they have worked together with Guyra Home Support Services (HSS) to ensure the impact of the closure will not disadvantage local residents, particularly the elderly.
From next week, HSS will run extra bus services to enable those without transport to access shopping and attend medical appointments. Bus vouchers will replace existing taxi vouchers and bookings can be made by phoning HSS on 6770 7127.