Five generations of girls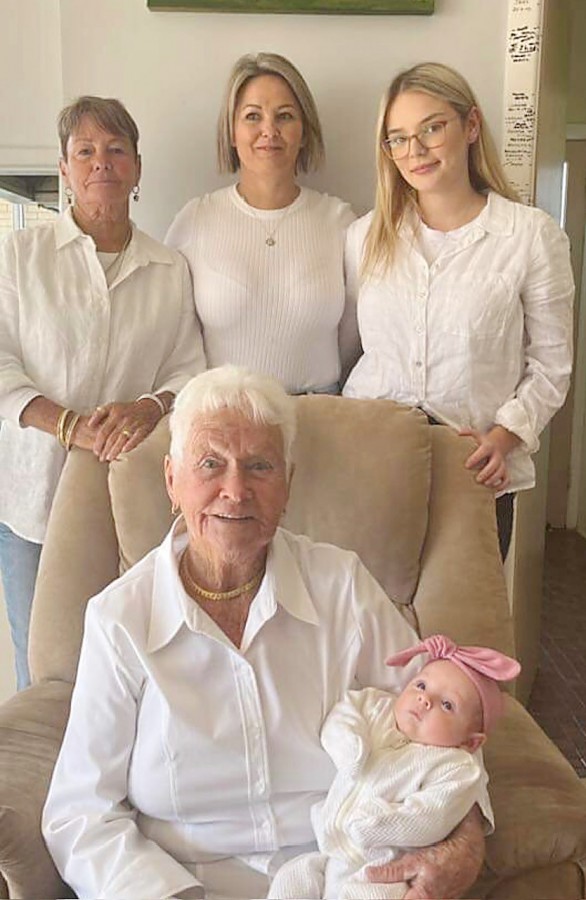 28th Jun 2023
A family spanning five generations of women,
separated by 89 years from oldest to youngest, are celebrating the arrival of their newest female member.
Aeisha Barraclough,
welcomed her daughter Avani Goodall, earlier this month.
Avani is a great, great granddaughter of Guyra local Meg Simpson.
Proud great grandmother is Jane Varley and grandmother is Amanda Curtis.