GIVIT ready to help out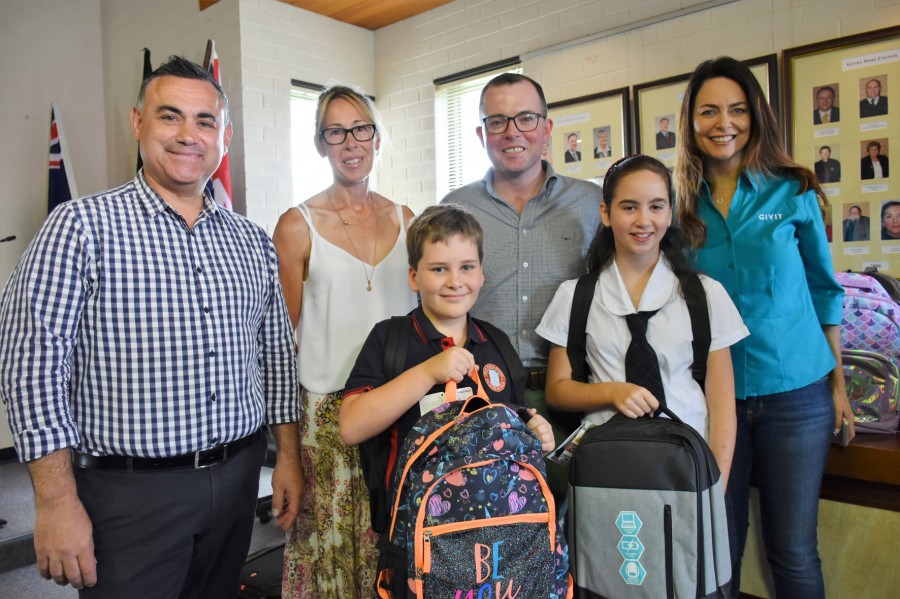 28th Jan 2020
Janelle Stewart
When school returns the eighteen students at Ebor Public School will be rocking up to class with a new backpack, new shoes and hopefully a big smile thanks to the generosity of the public and State Government partner organisation GIVIT.
Member for Northern Tablelands and Deputy Premier John Barilaro joined GIVIT founder Juliette Wright in Guyra last Thursday to present students from Ebor Public School with backpacks loaded with donated school supplies.
The items, pledged by donors through GIVIT, mean parents have one less thing to worry about as the community continues to recover from bushfires and drought.
As well as the support for Ebor families, vouchers from GIVIT have the potential to inject more than $5,500 directly into Guyra's local economy. However, to realise the potential of this windfall for businesses, it is essential that people in the community take advantage of the vouchers which are being distributed through The Hub at Guyra.
Coordinator of The Hub Chris Hietbrink said that we are all aware of people who are doing it tough, and that business owners are also doing it tough as a result of drought. However, she is also aware that many in the community are reluctant to take up offers of support.
"This drought and the recent fires are affecting many in our community, but the majority are reluctant to come forward and access the help that is freely available," Chris said.
"What we need is for people realise that we are here to help and they shouldn't be afraid to put their hand up and take advantage of these generous donations being offered by charities and anonymous donors. Governments are also contributing to support for individuals and businesses.
"The simple fact is that there is money available and it would be foolish to not take advantage of what is on offer.
"Our role is to make people aware of the help so don't be afraid to put your hand up and don't presume that you are taking from others."
Vouchers are available for fuel from Fourways, meat from Vidler's Butchery, haircuts at Crop Hair Design, groceries at Kirks IGA and school uniforms at Terry's Menswear.
The best time to call into The Hub is on Tuesday and Thursday from 10 am until 2 pm. On these days you can speak to Sonya Shipman who provides administrative support for The Hub. Sonya is also a farmer who has experienced the effects of both the drought and fires, so she understands the impact first hand. If you need advice on any of the assistance available Sonya is more than happy to assist with filling in forms because she has had a lot of practice.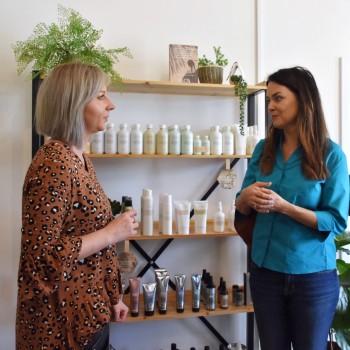 click for larger image