A gift of water for Guyra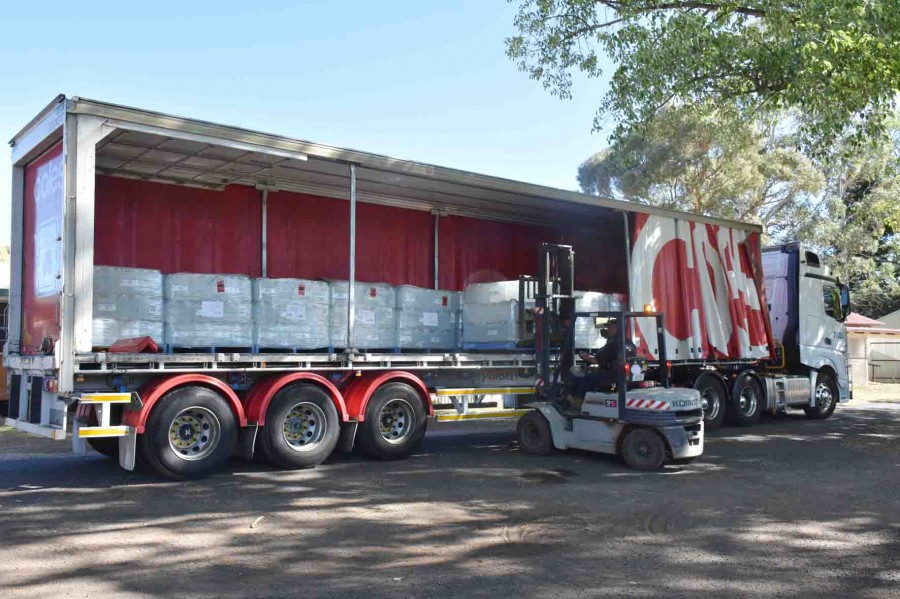 20th Nov 2019
Janelle Stewart
The Guyra community was gifted 20,000 litres of water on the weekend thanks to Coles. In conjunction with Armidale Regional Council and Guyra CWA Evening Branch, they delivered a truckload of bottled water to the town as a gesture of goodwill.
The delivery to the Showground came together at the last minute after the bushfire emergency almost saw it called off. With very little publicity the word spread and a steady stream of local people arrived to take home some fresh drinking water and also enjoy a free BBQ which was put on by Coles staff. A Coles spokesperson said it was pleasing to see that people took advantage of the donation.
Twenty-two pallets containing 2000 x 10-litre bottles were unloaded and at the end of the day, only seven pallets remained. The remaining pallets are now available for collection from Elders and Landmark in Guyra.
With little rainfall over recent months, fresh drinking water is quite scarce for rural residents and what tank water remains is often contaminated with dust and also smoke from recent fires.
Council staff volunteered on the day, assisting with the unloading of the water. CEO Susan Law, Cr Diane Gray, and business manager Scot MacDonald were among those who gave up their time to help out on the day. There are plans for Coles to bring another truckload of water to Guyra next month.