Camping out at Black Mountain Railway Station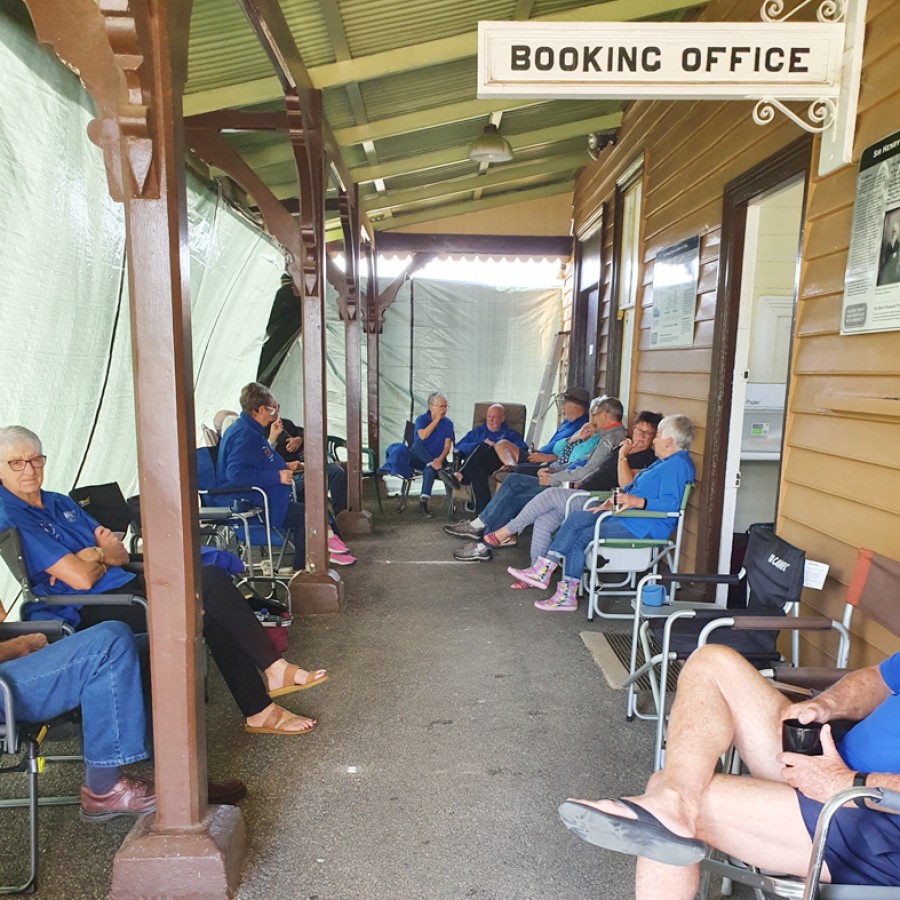 09th Mar 2021
Black Mountain Railway Station recently played host to 20 RV vans and caravans from the Campervan Motor Home Club the "New Endlanders".
Each year the club returns to Black Mountain to enjoy the unique atmosphere of camping at a Northern Tablelands heritage railway station. They included large RVs right down to a single person who had a miniature red caravan the size of a smallish SUV.
The 40 or so people who stayed for the weekend are real fun loving people from all over the New England, and also from far away as Sydney and the South Coast. They just appeared to attract similar retirees who wish to escape from dreary suburban localities and get out with positive people who like to travel.
Treasurer of the Black Mountain Preservation Society Alan St Clair who is the keeper of the keys to the station, was invited over on Saturday night to enjoy their festivities as long as he bought a bottle of red with him. He even encountered one couple who have been travelling for 13 years on the road with no fixed abode!
They cleaned up after themselves, took their rubbish with them and will return next year singing the praises of the Guyra and Black Mountain locality.