Spotlight on Local Business - Hammond Plumbing & Khammo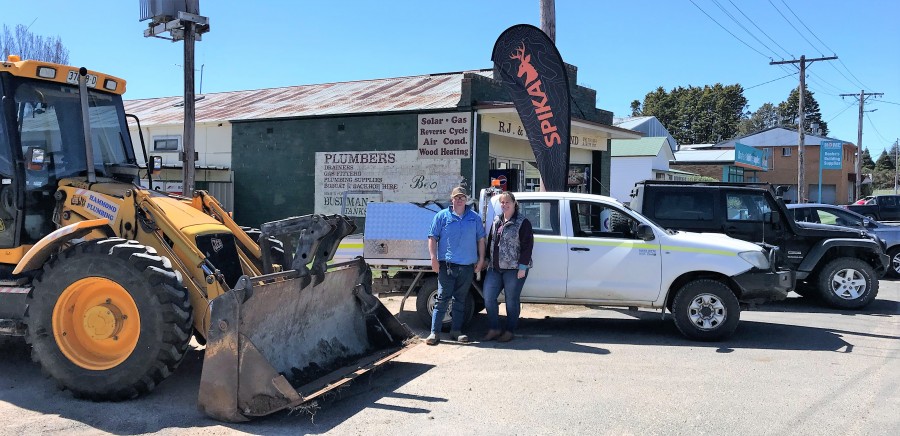 08th Sep 2020
How long have you been in business?
We bought the Plumbing business in 2011. Ray has 36 years' experience in the plumbing industry.
How many staff do you have?
At the moment we employ five staff.
What services do you offer?
Hammond Plumbing offers Industrial and domestic plumbing, machinery hire – large to small excavators, bobcats, and backhoes, gas and gas components, selling new and used gas heaters, retail plumbing supplies, concrete cutting and hole sawing, wood heating installers, welding supplies, BOC welding gas and Bushman tank and Elgas distributors.
Khammo is a hunting, clothing and fishing store selling brands such as Spika, Ringers Western, Leatherman, Led Lenser, Bull n Bliss jewelry, Girls with Guns and Coast. We sell fishing gear, fishing licences and soon to be selling ammunition. Check out our newly developed website. www.khammo.com.au
What is the best/worst thing about owning your own business?
One of the best things about owning our own business is being able to make decisions and choose the direction we want to go in. You can choose how hard you want to work to achieve your goals. Even though this can be incredibly challenging and stressful at times, it can be extremely rewarding.
How have things changed since you started?
Many things have changed over the years but one of the recent changes are with the council and their legislation and guidelines.
What effects have challenges such as drought, bushfires and coronavirus had for your business?
As every business has suffered through these terrible times, the plumbing and building industry suffers in the same way but in different lag times. The office was run from home for a time and the shop was closed because of the unknown when the coronavirus started, but the office and shop are now open again.
What is the most interesting job you have carried out?
There have been many interesting jobs but the sheer size of the tomato farm stands out as one of the more interesting and more challenging jobs.
Do you get good feedback from your customers?
We get great feedback! Guyra's people and businesses are very supportive of our family run business, which we are very appreciative of.
Any advice for people starting out in business?
It is very fulfilling, although extremely hard work and sometimes very draining but all in all worth doing in the long run.
Final thoughts?
The town needs to be commended for using locals, as they have supported us and our family for the past 45 years and we are glad to support other Guyra businesses in the same way. We would like to thank you all for the continued support.
If you need to contact us we are at 67 Ollera Street, Guyra or phone 67791434 or like us on Facebook.