Rainbow Room here to stay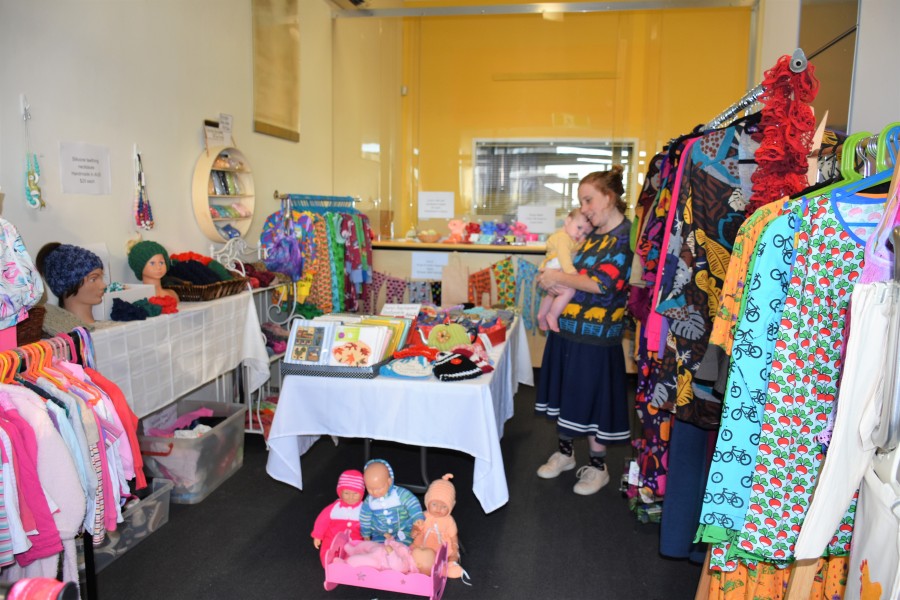 30th Jun 2020
Janelle Stewart
After testing the waters with a shopfront selling a range of whimsical apparel for kids, Jypsi Hooper and partner Luke were encouraged by the response and are now planning on what they hope will be a long term retail venture in Guyra.
Since throwing open the doors to Little Loki & Me in May for a trial period they have been encouraged by the support and patronage they have received. They have now rebranded as the Rainbow Room reflecting a passion for colour and also embracing a wider range which includes adult clothing, handmade items, toys, and a range of giftware and art.
The Rainbow Room is also embracing the trend to slow fashion – a movement which embraces designing, creating, and buying garments for quality and longevity. What you will find in store is a unique range that is affordable, but will also stand the test of time.
With winter well and truly here there are lots of options to keep warm and dry from scarves and beanies to kids clothes and wet weather gear. If you are looking for gifts they can help with lots of options available. They are also proud to support locals, with handmade clothing, craft, and gifts in store.
For the bargain hunter, there is also a rack of quality pre-loved kids clothes to choose from. To keep up to date with new stock you can follow the Rainbow Room on facebook. You can also browse on line to see what they have in stock.