Shoppers urged to comply with health orders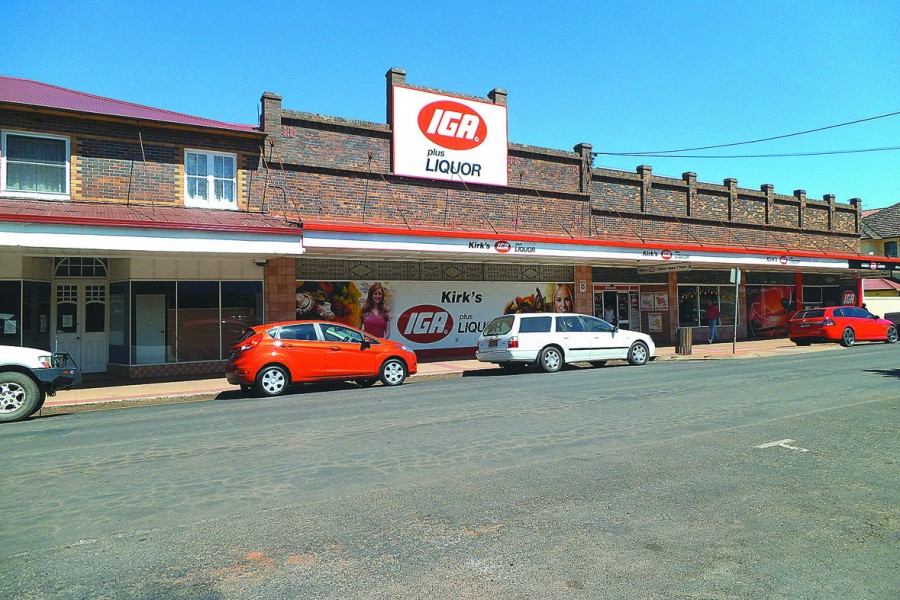 10th Aug 2021
Kirks IGA is asking customers to help them comply with health directives following the lockdown announced by the NSW government. Following a confirmed cases of COVID-19 in Armidale. Guyra, along with the whole of the Armidale Regional LGA, entered a snap lockdown at 5pm on Saturday. The lockdown is scheduled to last until 12.01am on Sunday August 15th.
Kirks IGA manager Harry Kirk said that when news of the lockdown came through, there was a massive surge of customers looking to stock up before the 5pm deadline. This meant that some staff came in on short notice to serve and restock the shelves.
"I want to thank my staff who came and helped us meet the demand from our customers at a very trying time," Harry said.
"They did a fantastic job under difficult circumstances. Our staff are at the frontline and with the lockdown now in place they have the extra burden of ensuring that customers are complying with the rules.
"To make their job easier we encourage our customers to be mindful of others in the community, and follow all social distancing and COVIDsafe measures in our store and treat our team members and each other with respect."
To ensure the safety of both staff and customers Kirks have now implemented extra precautions. They have tightened their entry requirements as part of their COVIDsafe plan. Entry will now be restricted to one door with a staff member on duty to ensure that everyone entering is complying with the health orders, including wearing masks, sanitising and to assist with the check in process.
Customers are also reminded that only one member from each household should enter the store to purchase essential items and that they should plan ahead so that they can get in and out of the store as quickly as possible.
"We understand this is an uncertain time for our community, but we want to reassure customers our store will remain open throughout the lockdown," Harry said.
"There is plenty of stock coming and our staff are working hard to make sure the shelves are kept stocked and everyone can get their fair share.
Customers are also reminded that home delivery is available by phoning 6779 1555, with morning and afternoon delivery available.