ATMs smashed, but thief left empty handed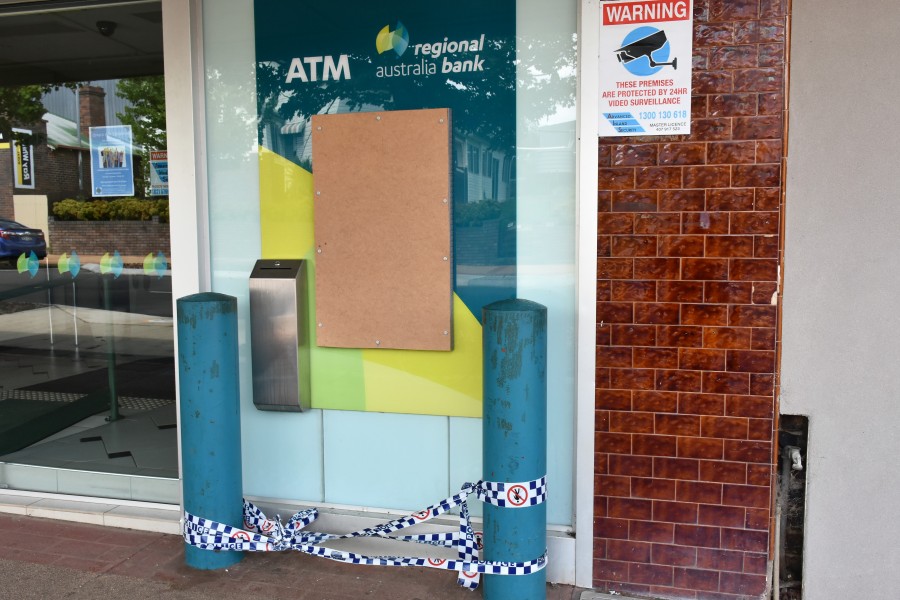 12th Feb 2020
Janelle Stewart
Police are appealing for witnesses to come forward after two ATMs in Guyra's main street were vandalised in an attempted theft on Thursday morning.
The incident occurred at 4.20 am on Thursday, February 6, when a male smashed the front screen of the Commonwealth Bank ATM outside Kirk's IGA. He also pulled out the electronic components of the machine in an attempt to access money. The suspect then made a similar attempt to gain access to the Regional Australia Bank ATM.
Police were notified and officers from Armidale attended at about 6.30 am and were able to obtain CCTV footage and speak to a number of witnesses. Forensic police also attended the scene.
The suspect has not been identified and is described as being around 190cm tall and of a solid build. He was wearing white shorts, a white long sleeve hoody, white sneakers and was last seen in the vicinity of the Guyra bakery.
Acting Inspector Matthew Crotty from Armidale Police said that Guyra Police are now continuing with inquiries into the incident.
"This incident is out of the ordinary for Guyra and we are keen to get to the bottom of the damage to the ATMs," Acting Inspector Crotty said.
"We are concerned that this has happened in the normally quiet town of Guyra and are putting all available resources into the investigation," he said.
"Fortunately, the offender was not able to gain entry to either ATM, and no money was taken."
They hope that anyone who may have witnessed the robberies or who has information will contact the police on 6738 4299, or Crime Stoppers NSW on 1800 333 000.