Voting begins to choose new councillors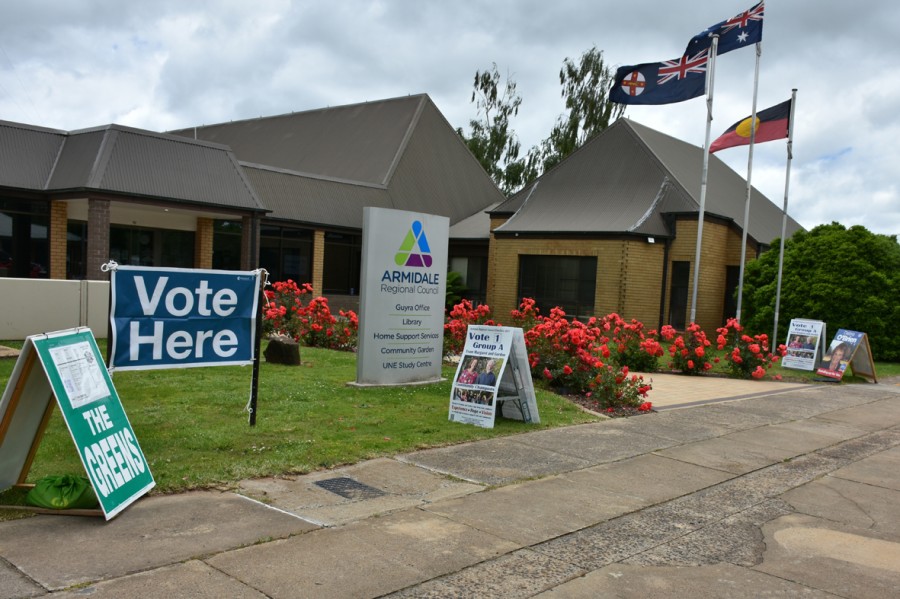 23rd Nov 2021
Pre-poll voting for the upcoming local government elections opened on Monday with many getting in early to have their say. Candidates seeking election for Armidale Regional Council have been out and about campaigning over recent weeks.
Guyra residents were given the chance to find out more about the candidates at a forum held at the Bowling Club on November 10. Eleven of the 14 independent candidates as well as the lead candidates from three groups who are seeking election spoke at the Guyra forum.
They were Rob Richardson, Steve Mepham, Brad Widders, Paul Gaddes, Todd Redwood, Margaret O'Conner (unnamed group) Craig Pevitt, Paul Packham, Callan Schaefer, Debra O'Brien (Labour group), Margaret Sims, Peter Bailey, Kate Clare and Dorothy Robinson (Greens).
Each of the candidates were given five minutes to speak and then answered questions covering six areas of concern raised by those in attendance prior to the event. The aim of the forum was for the candidates to present their views and policies for the upcoming local government election.
Questions related to the allocation of priorities between rural and city areas, the development of the rail trail, outsourcing of council works, concern relating to frequent rescission motions, support for a possible demerger and views on development of wind and solar farms in the region.
New candidates largely supported the need for a fresh look and a new start for council while existing and former councillors asked to be judged on their record and experience.
The forum was broadcast live on 2ARM/FM and the full broadcast is available on their website as a podcast https://2arm.net.au/podcast/ for those who were unable to attend. You will find the link on the Guyra Chamber of Commerce facebook page.
The local government elections will be held on December 4th. Pre poll voting opened on Monday November 22nd and continues until December 3rd at Guyra Council Offices, the Armidale Town Hall and Armidale Region Returning Officer's Office in 106-108 Jessie Street, Armidale.
On December 4th polling places will be located at Guyra Central School, Black Mountain Public School, Ebor Public School and Dangersleigh School of Arts Hall. In Armidale voters will be able to vote at Newling, Ben Venue, Armidale City Public and Drummond schools
All polling places will be run in line with COVID-safe election guidelines including physical distancing, mask wearing, single-use pens and queue management. Signage and staff will direct voters to check in and comply with NSW Health advice.