Community Garden Gets a Go Along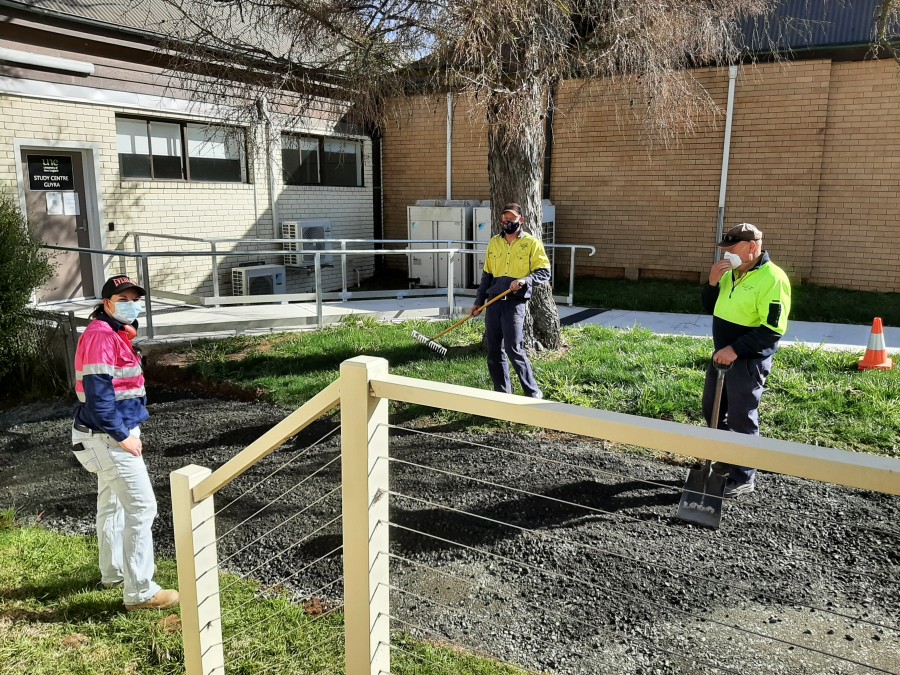 31st Aug 2021
With the weather warming and the ground drying out a little, The Community Garden Project, at The Hub at Guyra has begun!
Centre Manager Sarah Hunt said that there was great excitement on Monday morning as the trucks rolled in to begin work.
"The idea behind this project is to re-establish the garden that was once behind the centre and make it more accessible to the community," Sarah said.
"We hope to promote indoor and outdoor learning activities, picking food from the garden and preparing it in the kitchen. There will be a compost bin for food and garden scraps, so they are recycled back into our garden."
"The pre-school will also access the garden, so it will be child friendly and also disability access" she added.
The project which includes Stage one and two building works, received funding through The Infrastructure Grants Program, from The Office of Responsible Gambling.
"Chris Hietbrink, Sonya Shipman and Dorothy Vickery worked hard to get this off the ground", Sarah said.
Garden Designer, Tina Skipper is excited to be involved in such a great Community Initiative.
"This garden will be a wonderful asset to Guyra. Like McKie Park, this will add beauty to our town as well as be a food resource, maybe even a meeting place."
"Being visible from the road, I believe people will be more likely to drop in, enjoy the garden, pick some herbs and vegetables and maybe even tend to it! Who knows we may convert them to home gardeners, growing their own wonderful produce."
Central to the garden will be four raised wicking beds for growing vegetables and herbs, a row of fruit trees, sensory plants such as rosemary and lavender will be included, Autumn coloured trees, a memorial garden and seating, so visitors can enjoy this space.