It only takes one spark to start a fire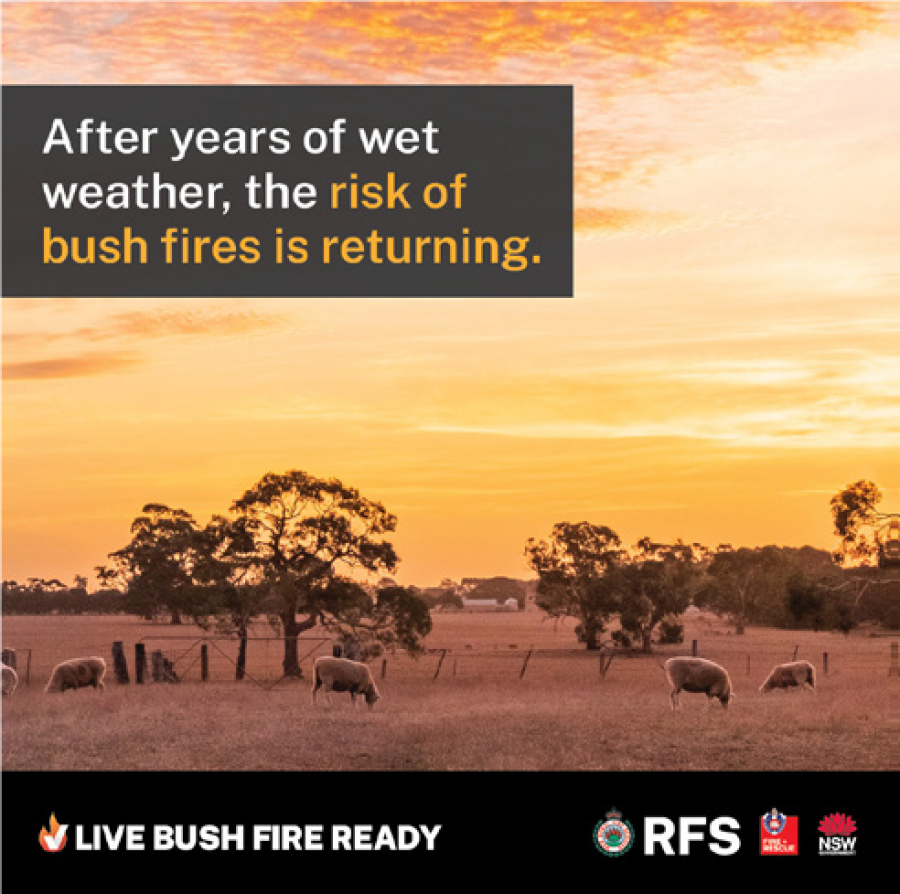 19th Sep 2023
Local RFS volunteers were called out to attend a grass fire at Wandsworth which burnt out 16ha on Tuesday afternoon. The fire began when sparks from fencing hot works (welding) ignited nearby grass.
The fire was quickly brought under control thanks to a great response from nearby brigades and with the help of plant supplied by neighbours.
Superintendent from the New England RFS Paul Metcalfe said that is was just one of a number of similar fires that have been reported across the New England in recent weeks. He is calling on the community to be extremely careful when operating pumps, grinders and other hot work equipment.
"Local brigades are concerned about how dry the grass is at the moment and it only needs one spark and a puff of wind for a fire to take hold," he said.
"There have been a number of similar fires recently and accidental ignitions have seen over 600 hectares burnt out in the last fortnight.
"Our dedicated volunteers are giving up their personal family time and in some case paid work time to respond to these incidents.
"It is critical during these dry conditions to take some extra precautions if you are working outdoors or using equipment that can spark. PLEASE take a look around and PLAN AHEAD for the task. PLANNING for fire or ignition at this early stage can go a long way to saving yourself and many others in these dry conditions. "
For further information on bush fire safety, please visit www.rfs.nsw.gov.au and don't forget to download the Hazards Near Me app.
There are few simple steps to prepare for
a task to assist in the prevention of fires:
1. Check condition of equipment to be used. Is it clean and free from debris?
2. Clear around the work area: a good rule of thumb is 3 metres of clear area.
3. What is the weather doing or going to do in the next few hours or in the days ahead?
4. Remove material that is likely to burn in the event a spark should occur.
5. Ensure you have a phone or communication system so someone can call for help as early as possible should a fire start.
6. Have readily available water on hand to commence an initial attack after calling 000 for assistance.
Stay Safe and protect yourself
and your community