Join a free tour of Council facilities and learn about Local Government services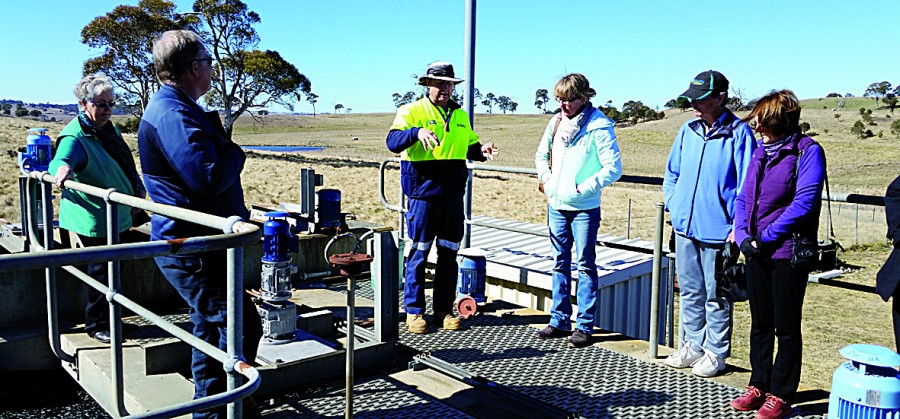 19th Jul 2022
Have you ever wondered what happens after you flush the toilet or when you put your recycling out on the kerbside? Or do you just want to know about the various services your Council delivers in the community?
Local Government Week is designed to showcase the work councils do in their local communities and the various services they provide, and now is your opportunity to learn about the essential services Armidale Regional Council provides by booking a free tour of its facilities.
From Monday 1 August to Saturday 6 August free tours will be conducted across waste, water and waste-water facilities in Armidale and Guyra. An open day at the Animal Companion Shelter and a morning tea at the Armidale Civic Administration Building have also been included in this year's Local Government Week schedule.
Armidale Regional Council Deputy Mayor Todd Redwood said the tours offer an informative snap-shot of the day-to-day operations and the important work that goes on behind the scenes.
"Council has a wide portfolio of services it delivers to our community and these tours provide community members greater understanding of these services, beyond what meets the eye. I encourage everyone to join a tour and see some of our award winning facilities and the first-class services Council provides including the Reuse Farm and City to Soil initiatives."
Council is hosting an open day at the Animal Companion Shelter where community members can gain insight into the level of care required for animals in need of a safe and loving home. A barbeque will be provided on the day and attendees can play with animals, learn how to become a volunteer or adopt a pet.
A morning tea at the Armidale Civic Administration Building will be a highlight to this year's schedule with community members able to meet and chat to councillors, the general manager and staff members. An optional guided tour of the building will follow the morning tea to showcase the various departments operating at Council.
Bookings are essential and bus pick-ups for these tours will be available from Council's Armidale or Guyra offices, except for the morning tea and open day. Masks are a requirement on the bus and inside Council facilities.
A full tour schedule is available to view on the Council events section of the website.
To make a booking go to www.evenbrite.com.au and search Local Government tours or contact Customer Service on 1300 136 833.