On the job with Jenny Atkin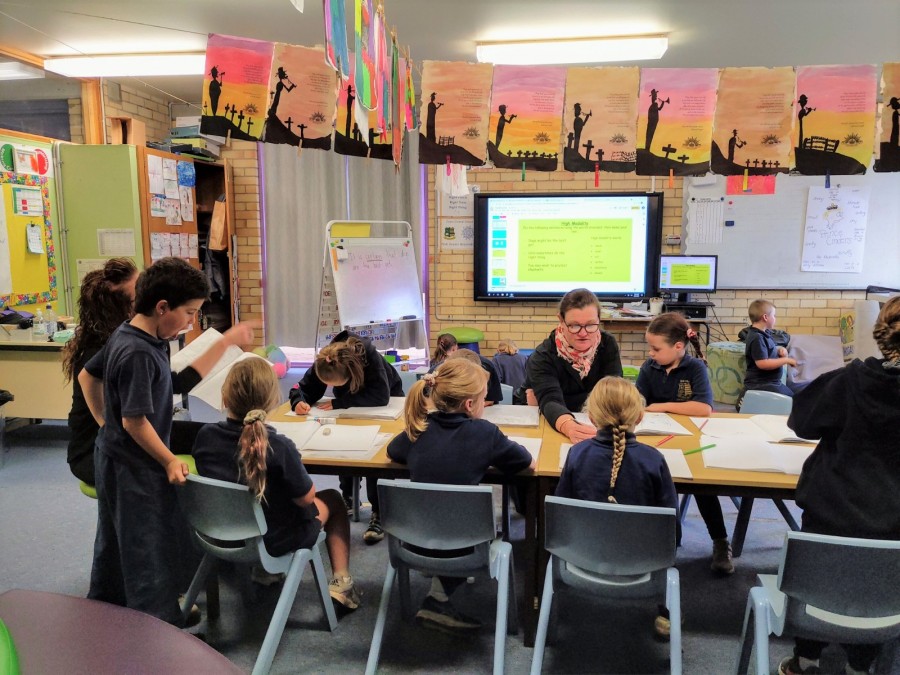 20th May 2021
Can you tell us more about your role?
Guyra Central School is one of the fortunate schools in the area to have been assigned an Instructional Leader.
Instructional Leader positions fall under the initiative Early Action for Success (EAfS.) EAfS is part of the NSW Department of Education's implementation of the Literacy and Numeracy Strategy 2017-2020, which aims to improve students' literacy and numeracy skills through a targeted approach in the early years of schooling.

What are your responsibilities in the role as Instructional leader?
I work directly with Kindergarten to Year 2 teachers to enhance teacher and student capacity in both literacy and numeracy.
I co-plan, co-program and co-teach so that staff can observe their students and collect valuable information and keep up to date on evidence-based teaching practices. I am responsible for developing and implementing effective practices to systematically collect, analyse, track and monitor student progress in order to support and enable quality teaching practices.
How is this implemented in the classroom?
In the classroom, teachers map the progress of students against key aspects of the literacy and numeracy. This evidence supports decision making around the types of interventions needed for individual students. Tier 1 interventions are ones that the teacher can implement with all students within their teaching and learning programs. I write specific programs that the Student Learning Support Offices (SLSO) in each classroom deliver to small groups of students or individually based on areas of need. I also seek assistance from the Learning and Support Teachers as to additional assistance or programs for Tier 3 intervention with students who are at risk with certain aspects of their learning.

How has this benefitted the school?
I have created strong learning-focused school cultures built on trust and collaborative practices that have supported effective, high quality professional learning and coaching. I lead the professional learning of K-6 teachers in effective literacy and numeracy teaching practices and strengthening teacher capacity and teaching expertise. This uses current evidence-based teaching practices from the NSW Department of Education that Guyra Central School is privy too due to having an Instructional Leader.

What do you like most about your job?
Guyra Central School is a fantastic place to work. The K-6 teachers are always seeking to better their teaching practices and strive to improve student learning. They are positive and passionate and I am so lucky that I have them as part of my team. The students are wonderful to work with and I am so grateful to have achieved this position as I get to work with students and mentor other teachers.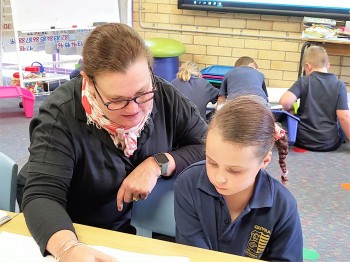 click for larger image