Community survey for learning centre design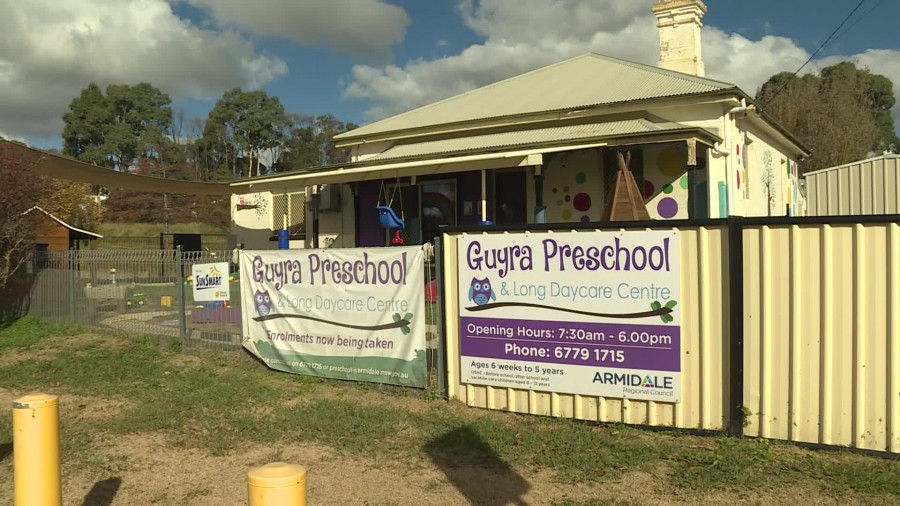 12th Aug 2020
Community members are being invited to provide their input to the designs of a new Guyra Early Childhood Learning Centre, with a public survey launched today.
The survey, open until Sunday 30 August, enables community members to give feedback on various aspects of the proposed building design, the outdoor play area and other landscaping at the Bradley Street site.
https://yoursay.armidale.nsw.gov.au/1new-guyra-early-childhood-learning-centre
The new Early Childhood Learning Centre, supported by funding from the Federal Government, will enhance the Guyra Preschool and Long Day Care Centre's services to the community, by providing a purpose-built, modern and safe building and playground.
Council's Director – Businesses & Services, Scot MacDonald, said while the concepts for the building and surrounds have been designed in line with best-practice building and education industry standards, there are some opportunities for public input to the finalised designs.
"We are inviting input on details such as the building's internal fit-out, the playground layout, educational elements, sustainability, colour schemes and cultural aspects," Mr MacDonald said.
Visit Council's Your Say Armidale website to complete the survey. Printed copies will be available to collect from the Guyra and Armidale libraries and Council's Civic Administration Buildings in Guyra and Armidale.
A community information session will be held in Bradley Street, outside Kirks IGA, on Monday 17 August to coincide with the survey.
Community members will be able to visit the information stall any time between 2.30pm and 4.30pm to find out more about the project and ask questions.
"It will be a good opportunity to get further information to help complete the survey," he said.
The new facility will increase the Guyra Preschool and Long Day Care Centre's capacity to 58 long day care and preschool places and 30 before and after school care and vacation care places. The added capacity will increase the number of families that can benefit from the service and boost the service's financial viability.
Its location in the heart of Guyra will help activate the central business district, improve the Centre's connectivity with other resources and reinforce a cultural and community nucleus in Bradley Street, including the Guyra Library and The Hub neighbourhood centre.