Candles at dawn honour ANZACs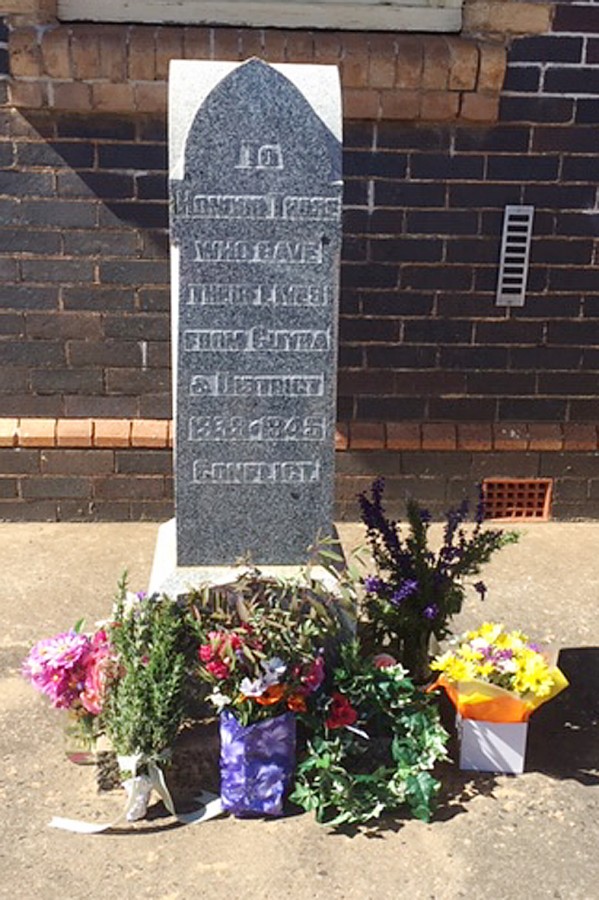 28th Apr 2020
Janelle Stewart
A new ANZAC tradition may have been born, as individuals stepped up to ensure the ANZAC spirit was not forgotten despite the cancellation of organised services to mark the day.
With formalised commemorations taken off the table due to the COVID-19, driveways became central to the day with many residents rising early to stand outside their homes, holding candles while listening to online or radio services.
RSL sub-branch President Hans Hietbrink reflected on what was a very different day for himself and other veterans.
"This year was a very different experience for the veteran community," he said.
"I went down early and put the flag up at the Soldiers Memorial Hall but then returned home to participate in the dawn service from Canberra."
"Like many others, we stood outside at the gate and listened to the dawn service and marked the traditional minute's silence, which was a very different experience to what we are used to."
"It is difficult to know how many people actually participated this year, but I think it was not as social or meaningful because ANZAC Day really needs to be commemorated by people getting together to pay their respects. It is not something you would normally do from home."
"Hopefully next year the virus will be over and things will be back to normal and we will be free to gather and share this day together once again."
While there was no mass gathering at the Soldier's Memorial Hall, many individuals participated in their own solemn commemorations, laying their wreaths and memorials at the cenotaph.