New Year, new beginnings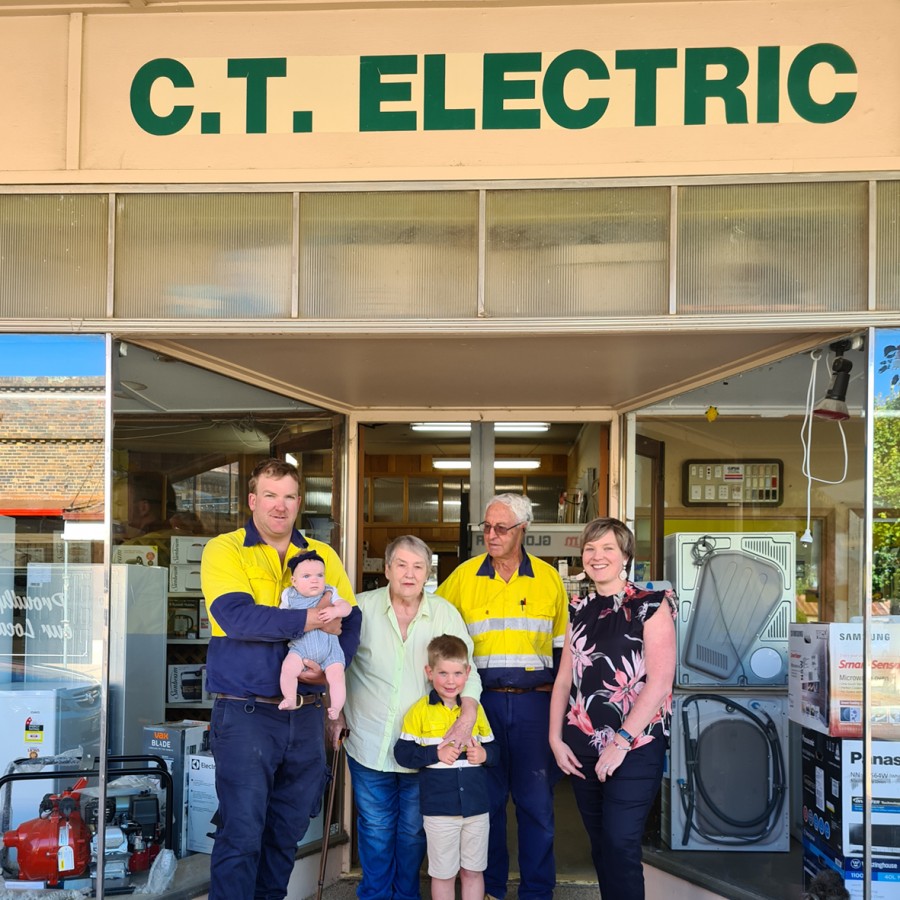 11th Jan 2022
After 49 years Geoff and Anne Thrift have taken a step back as owners of CT Electrics, opening the way for long-term employee Brad Lane and his wife Anne to take over the long established business. Geoff and Anne felt the time was right to hand over the reins, but will remain involved for the next twelve months to help with the transition.
"There were a few tears shed because it is such a big change, but we are glad to be handing over to a young couple who are committed to both the business and the community," Anne Thrift said. "Brad has been with us for 21 years, starting as an apprentice straight out of school and it felt natural for him to takeover."
While Brad grew up in Guyra, wife Anne is a more recent arrival and is originally from Germany. She has been in Australia since 2012 and previously worked as a travel agent in Armidale.
Anne admits she has a lot to learn about power points and light switches and confesses it might also be a while before she is able to recognise faces and remember nicknames. She said that having the Thrifts there to help out while they learn the ropes will be a big help.
"Anne and Geoff who have put their heart and soul into this business and I'm feeling overwhelmed, excited, exhausted and scared of what this year has in store for us as new business owners," she said.
"The next couple months will be a challenge, trying to navigate life as a mum and brand new business owner, learning the ropes, but we are excited for what the future holds."
Brad and Anne will continue to trade as CT Electric, providing electrical services to the Guyra community 7 days a week. They will also continue to help train the next generation of electricians and currently have one full time apprentice and are hoping to take on another in the near future.